View all news
NHS managers 'improve efficiency' according to new research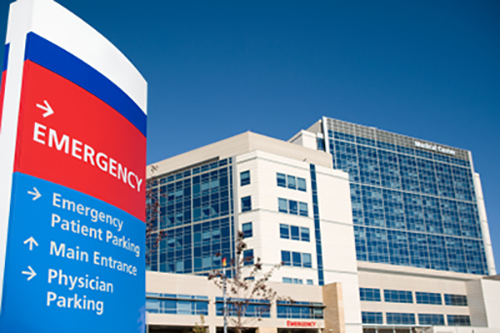 Press release issued: 19 February 2019
Contrary to popular belief, having more NHS managers improves efficiency and the quality of healthcare provided in hospitals.
This is the key finding of a new study which shows that so-called 'fat cats' actually make a positive contribution to healthcare overall, despite both Labour and Conservative governments trying to reduce their number.
Researchers from the Universities of Bristol, Warwick and Leeds used data on managers and the performance of 160 hospital trusts in England from 2007 to 2012 to test the truth behind this negative perception.
The proportion of managers, hospital efficiency, patient experience and hospital infection rates are consistently reported by all trusts, allowing for comparisons to be made.
The results showed that, across all trusts, having a higher proportion of managers had a statistically significant impact on performance.
Even a small increase in managers, from two per cent to three per cent of the workforce, led to a marginal improvement of one per cent in patient satisfaction scores, a five per cent improvement in hospital efficiency and a 15 per cent reduction in infection rates.
Raising the proportion of managers by one percentage point could cost less than £500 million – a relatively small proportion of the NHS' annual £130 billion budget.
In an organisation of 1.36 million, there are 31,000 managers which represents just three per cent of the workforce. This is small compared to the UK economy as a whole, where managers make up 9.5 per cent of the workforce.
A briefing will be sent to senior decision makers, outlining the policy implications of the research and saying 'NHS managers are far from being a bureaucratic burden and a waste of public money; rather, they add value to the healthcare system'.
Professor Gianluca Veronesi, Professor in Healthcare Management at the University of Bristol, said: "Our research shows that infection rates decreased and patient experience improved with a higher proportion of managers to staff. This suggests that policies aimed at downsizing managers are potentially misguided as they undermine the productive potential of managers and should therefore be reversed.
"Managers are often blamed for the extra paperwork doctors need to deal with, however much of this is generated by national policies and regulatory demands. Equally, managers in the NHS are not well paid relative to the private sector, while the intensity of work and stress is probably higher."
High-profile scandals have contributed to the negative reputation of NHS managers. The most notable case is the Mid-Staffordshire NHS Foundation Trust, where it was estimated that between 400 and 1,200 patients died as a result of poor care between January 2005 and March 2009.
The Francis report on the scandal highlighted the remoteness of managers from the frontline and their fixation on meeting financial targets as important factors contributing to the trust's failure.
The study's co-author Professor Ian Kirkpatrick, from Warwick Business School, said: "Our findings are not intended to overlook the fact that managers can sometimes make mistakes. Instead, it suggests that as a complex organisation – now the fifth biggest in the world – the NHS needs more managers. Strengthening management is not about wasting money and nor does it mean privatising the NHS, it is about making the NHS work better as a public service in the public interest."
Paper
'Are Public Sector Managers a "Bureaucratic Burden"? The Case of English Public Hospitals' by Gianluca Veronesi, Ian Kirkpatrick and Ali Altanlar in the Journal of Public Administration Research and Theory
Policy Briefing
You can read the policy briefing on the Policy Bristol website.
Further information
New programmes in healthcare management and improvement
The University has just launched two postgraduate programmes to create a new generation of healthcare professionals who understand and provide solutions for the challenges faced by health systems and healthcare organisations in the 21st century:
PG Certificate (Postgraduate Certificate) Healthcare Improvement