View all news
Artificial Intelligence could help to foil online dating scams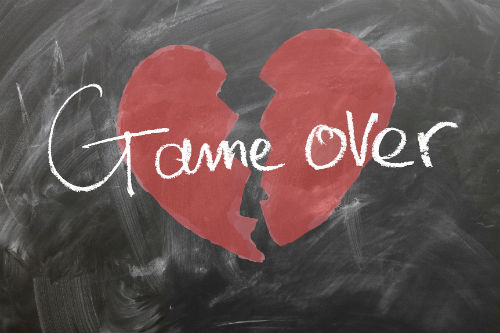 Press release issued: 12 February 2019
Dating apps and websites could soon use computing algorithms that 'think' like humans to pinpoint fake profiles designed to con victims out of thousands of pounds.
Researchers from across the UK, including experts from the University of Bristol Cyber Security Group, have developed new algorithms that can understand what fake dating profiles look like and then apply this knowledge when they scan profiles submitted to online dating services.
The algorithms – designed as part of a wide-ranging project aimed at combating online fraud - automatically look out for suspicious signs inadvertently included by fraudsters in the demographic information, the images and the self-descriptions that make up profiles, and reach an overall conclusion as to the probability of each individual profile being fake.
With Valentine's Day fast approaching, the news that these Artificial Intelligence (AI) capabilities have the potential to help thwart so-called 'rom-con' scams will be very welcome to the millions of people who use online dating services in the UK and worldwide.
In these scams, fraudsters target users of dating websites and apps, 'groom' them and then ask for gifts of money or loans which will never be returned. Data gathered by the City of London Police Economic Crime Directorate, show that in 2017, over 3000 Britons lost a total of £41million in such incidents, with an average loss of £11,500.
"With the rising cost of cybercrime, it is important that we understand how criminals engage with victims online and whether intelligent data analysis and AI techniques can help understand the patterns and tactics that they deploy," said Bristol's Professor Awais Rashid, who worked on the project with team members Dr Claudia Peersman and Dr Matthew Edwards.
"Romance scams lead to not only significant financial losses for the victims but also emotional trauma and stress. Our research shows that fraudulent dating profiles have distinguishing features that can be automatically detected with a high degree of accuracy. Since the first step in defrauding a potential victim is the fraudulent profile, this offers the possibility of early and fast detection and removal of such profiles.
"Of course, we should be mindful that such automated techniques are not 100% accurate so they complement rather than replace existing mechanisms relying on human detection - providing those working on detecting such fraudulent profiles a new tool in their fight against romance scams."
When tested, the algorithms produced a very low false-positive rate (the number of genuine profiles mistakenly flagged up as fake) of around 1%. The aim is now to further enhance the technique and enable it to start being taken up by dating services within the next couple of years, helping them to prevent profiles being posted by scammers.
The work on the textual and other computer characteristics of online dating messages and profiles formed just one aspect of an overall research initiative that has also involved UCL, King's College London, Cardiff University and partners worldwide and has aimed at boosting efforts to detect and prevent mass fraud that exploits online channels. Other aspects of the initiative have, for example, focused on better understanding of the psychology of people most likely to become repeat victims of online scams.
Professor Tom Sorell of the University of Warwick added: "Online dating fraud is a very common, often unreported crime that causes huge distress and embarrassment for victims as well as financial loss. Using AI techniques to help reveal suspicious activity could be a game-changer that makes detection and prevention quicker, easier and more effective, ensuring that people can use dating sites with much more confidence in future."
The research was funded by the Engineering and Physical Sciences Research Council (EPSRC) and the Economic and Social Research Council (ESRC).
Further information
The two-and-a-half-year project Detecting and Preventing Mass-Marketing Fraud received around £0.84million in EPSRC support.
Engineering and Physical Sciences Research Council (EPSRC) is part of UK Research and Innovation, a non-departmental public body funded by a grant-in-aid from the UK government. EPSRC is the main funding body for engineering and physical sciences research in the UK. By investing in research and postgraduate training, we are building the knowledge and skills base needed to address the scientific and technological challenges facing the nation.Our portfolio covers a vast range of fields from healthcare technologies to structural engineering, manufacturing to mathematics, advanced materials to chemistry. The research we fund has impact across all sectors. It provides a platform for future UK prosperity by contributing to a healthy, connected, resilient, productive nation.
Economic and Social Research Council (ESRC) is part of UK Research and Innovation, a non-departmental public body funded by a grant-in-aid from the UK government. ESRC is the UK's largest funder of research on the social and economic questions facing us today. It supports the development and training of the UK's future social scientists and also funds major studies that provide the infrastructure for research. ESRC-funded research informs policymakers and practitioners and helps make businesses, voluntary bodies and other organisations more effective.