View all news
University of Bristol announces sector-leading fossil free divestment target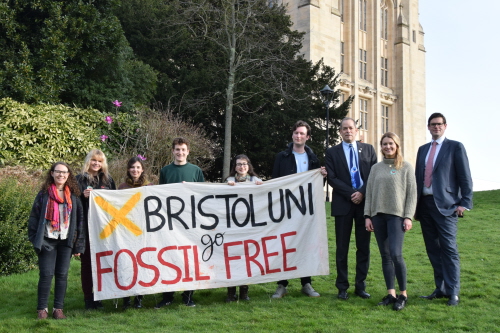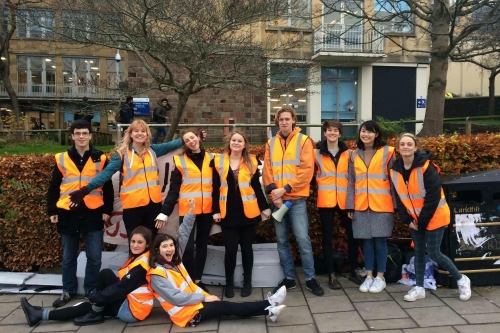 Press release issued: 21 March 2018
The University of Bristol has pledged to divest completely from all investments in fossil fuel companies within two years.
Hitting this target is likely to make Bristol the first Russell Group university to fully divest from investments in coal, oil and gas companies.
The decision, approved by the University's Board of Trustees, supports the commitment made by the University in 2016 to become carbon neutral by 2030.
The University's Fossil Free Society has been campaigning for this bold policy. Its president Papatya O'Reilly said: "It fills me with pride to know that our University is playing its part in the Fossil Free movement.
"So many institutions have divested now that it has become mainstream, yet its impact is undeniable. Divesting is a powerful way of showing solidarity with frontline communities, whose exposure to fossil fuels takes its daily toll on their crops, health, and liberty.
"We call on all other universities to join Bristol in preventing climate destruction, in moving our economics and culture towards a sustainable future, and in ensuring a just transition for those bearing the brunt."
Fossil fuels are non-renewable energy resources, including oil and coal, which release carbon dioxide when they burn, adding to the greenhouse effect and increasing global warming.
Robert Kerse, Chief Financial Officer at the University of Bristol, said: "We've made a commitment to completely withdraw our investment from companies which support the fossil fuel industry by March 2020. It's an ambitious timescale but we realise the importance of swift action to combat climate change.
"Hitting this target will make Bristol the first Russell Group university to achieve full divestment. We are proud to be a sector-leader in sustainability - from the research we support, the curricula we teach and the student experience we offer, to the way we behave as an organisation."
To work towards its target, the University of Bristol has already ended investment in companies that derive more than five per cent of their income from the most carbon intensive sectors of the fossil fuel industry. It currently has £2 million invested in companies which support the fossil fuel industry.
The University has also been actively managing the wider impact of the Endowment Fund investments on climate change. Embedded carbon in fossil fuel reserves associated with the Endowment Fund investments have decreased by 78 per cent, from 280,742 to 62,289 tonnes of greenhouse gases, since the University announced a new investment policy.