View all news
Honorary degrees awarded at the University of Bristol –Tuesday 17 July 2018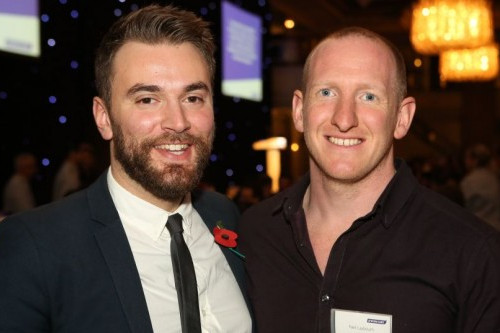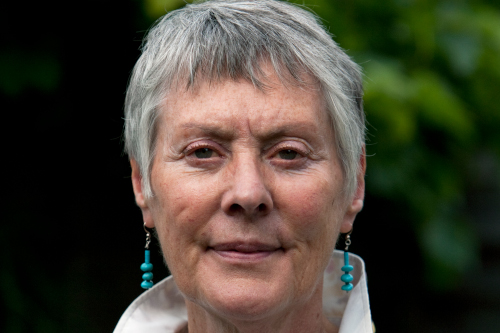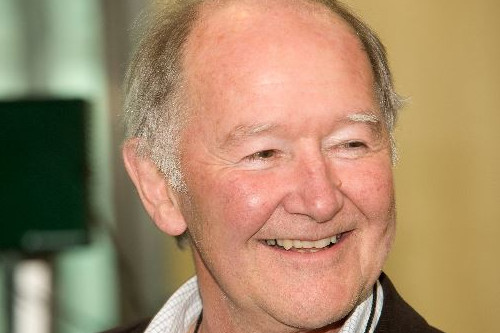 Press release issued: 17 July 2018
The University of Bristol is awarding honorary degrees to Jonathan Benjamin MBE and Neil Laybourn, Val Jeal MBE and Professor Marcus Pembrey at degree ceremonies taking place today [17 July] in the Wills Memorial Building.
Jonathan Benjamin MBE and Neil Laybourn will both receive Doctor of Laws degrees this morning in recognition of their work to promote awareness around mental health.
Now award-winning mental health campaigners and ambassadors for Rethink Mental Illness, Jonathan and Neil first met in 2008 when Neil talked Jonathan out of jumping from London's Waterloo Bridge. The chance meeting sparked Jonathan's #findMike social media campaign with Rethink Mental Illness in 2014, which resulted in the pair being reunited.
Jonathan, who was diagnosed with schizoaffective disorder aged 20, has since been involved in multiple projects including mental health documentaries for both the BBC and Channel 4 as well as vlogging extensively about the subject on YouTube.
Neil (the real Mike) previously worked in the fitness industry and is now a qualified mental health first aid instructor, a recipient of the Pride of Britain award, and co-founder of the charity Beyond Shame Beyond Stigma.
Val Jeal MBE is founder of Bristol-born charity One25 Limited, which works with street-based female sex workers including projects in Chicago, Thessaloniki and Amsterdam.
Val also founded the Salvation Army Candle Project for street homeless and in her early career worked for several Bristol firms including W.D. & H.O. Wills, Bristol Siddeley Engines, and Sir Percy Thomas Architects Partnership.
A former member of University of Bristol's department of Pathology, today Val will return to Bristol to receive a Doctor of Laws.
Professor Marcus Pembrey is a founding researcher of the University's Avon Longitudinal Study of Parents and Children (commonly known as Children of the 90s), where he was acting director of genetics between 1988 and 2006. His research explores inter/ trans-generational responses to early life exposures.
Marcus was formerly head of the Mothercare Unit of Paediatric Genetics at London's Institute of Child Health and honorary consultant clinical geneticist at Great Ormond Street Hospital. He is also co-founder of the International Federation of Human Genetics Societies and the Progress Educational Trust.
Today his work will be recognised by the University with a Doctor of Science.
Further information
The official photographs and speeches made at each ceremony are available to the media on request from the University's Press Office. Please email press-office@bristol.ac.uk