View all news
University spin-out Ziylo acquired by global healthcare company in $800m deal which could transform the treatment of diabetes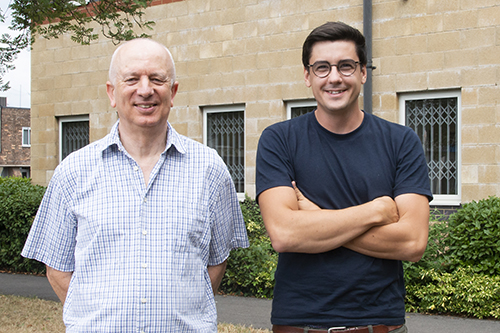 Press release issued: 17 August 2018
University of Bristol spin-out company Ziylo has been bought by global healthcare company Novo Nordisk in a deal which could be worth around $800 million.
The deal, which is one of the biggest in the University's history, could lead to the development of the world's first glucose-responsive insulin and transform the treatment of diabetes.
The World Health Organization estimate that over 382 million people worldwide, including 4.05 million people in the UK, have diabetes - a metabolic disorder affecting blood sugar levels. Everyone with Type 1 diabetes and some people with Type 2 diabetes need to take insulin, either by injection or a pump, to control their blood glucose levels.
Ziylo has developed an innovative technology platform, which could be a key component to enable the next generation of insulin, able to react and adapt to glucose levels in the blood, therefore eliminating the risk of hypoglycaemia - dangerously low blood sugar levels - and leading to better metabolic control for people living with the disease.
It's a real success story for researchers in the Davis Research Group in the School of Chemistry who had been working on the problem for many years before Ziylo was established as a start-up company in 2014. It's likely their lab-based work will now be turned into a real-world application to improves the lives of people around the world.
Ziylo's glucose binding molecules are synthetic molecules that were designed by Professor Anthony Davis, who has been at the forefront of research into synthetic sugar receptors for the last 20 years.
Professor Davis co-founded Ziylo with his PhD student Dr Harry Destecroix and Tom Smart.
Dr Harry Destecroix, CEO of Ziylo, said: "Novo Nordisk, as the leader in the diabetes field, is the ideal company to maximise the potential of the Ziylo's glucose binding molecules in glucose responsive insulins and diabetes applications, and it brings hope of a truly ground-breaking treatment to diabetes patients."
The acquisition gives Novo Nordisk full rights to Ziylo's glucose binding molecule platform to develop glucose responsive insulins.
The development of glucose responsive insulins is a key strategic area for Novo Nordisk in its effort to develop this next generation of insulin which would lead to a safer and more effective insulin therapy.
Anthony Davis, Professor of Supramolecular Chemistry at the University of Bristol and Director & Co-Founder of Ziylo, added: "The glucose responsive insulin we will develop with Novo Nordisk combines a natural molecule (insulin) with an artificial component (Ziylo's glucose binding molecules). This combination of natural and unnatural could be a new approach to biodesign.
"These unique molecules were inspired by nature and work in much the same way as natural glucose receptors. A group of chemists, called supramolecular chemists, have been working on this problem for many years. Often, they make molecules which behave quite like natural molecules, but usually they don't work quite well enough for real-world applications.
"The success of the Ziylo molecules shows that, with persistence, the problems can be solved and that biological molecules can be matched as well as mimicked."
Certain research activities have been spun out of Ziylo to a new company, Carbometrics, which has entered into research collaboration with Novo Nordisk to assist with ongoing optimisation of glucose binding molecules for use in glucose responsive insulins.
Carbometrics has licensed rights to develop non-therapeutic applications of glucose binding molecules, with a focus on developing continuous glucose monitoring applications. It will remain at the Unit DX science incubator in Bristol and remains closely associated with the University.
Professor Nishan Canagarajah, Pro Vice-Chancellor for Research at the University of Bristol, said: "The University is proud of its cutting-edge research which has potential to generate major societal impact. It is gratifying to see our research being developed to the point where it has the potential to make a real difference to people's lives.
"The acquisition of Ziylo by Novo Nordisk will allow this technology to take the next leap forward - well done to the team at Ziylo and to Professor Davis and his team at the University for getting to this exciting point."