View all news
Students to go on 9-day hike in aid of friend injured in tree-fall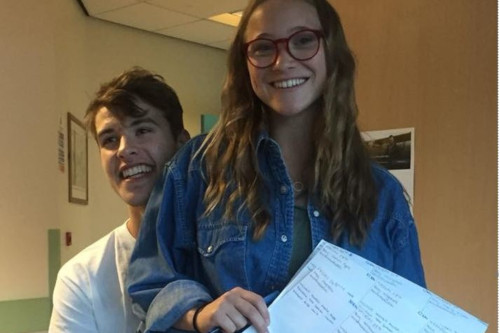 Press release issued: 24 August 2018
Today [Friday 24 August] 30 University of Bristol students and friends will walk 230 kilometres to raise funds for fellow student Xander Van Der Poll, who suffered serious injuries earlier this year.
The students will set off at 10am from the University of Bristol's Biomedical Sciences Building on University Walk, to take on a gruelling, nine-day, 230-kilometre journey to a hospital in Oswestry where Xander is currently being treated.
Xander, who is a 19-year-old second year medical student and United Bristol Hospitals RFC player, tragically fell from a tree in May resulting in life-changing spinal injuries.
He has been in hospital undergoing treatment and rehabilitation ever since, but has inspired friends and family with his enduringly positive attitude and determination to continue his studies and get back on his feet.
Funds raised will provide essential ongoing care and support for Xander as he faces life after hospital. The students are hoping that with the funding they generate Xander will be able to continue the excellent care and support he is currently receiving once he is back at home.
Organiser and second year medical student Maddie Arnold said: "Myself and the other friends and volunteers felt we needed to do something practical to support Xander with his ongoing care and rehabilitation. A long-distance walk between his university and the hospital where he is undergoing treatment felt like a fitting tribute. We are so grateful to everyone who has donated so far and hope for continued generosity to help ease the transition for Xander as much as possible."
The students welcome well-wishers who would like to wave them off or cheer them along on route.
Further information
Donations gratefully received via Xander's Just Giving page
Further information and imagery documenting Xander's journey please is available on Xander's Instagram page