View all news
Bristol hosts inaugural Graduation celebration in Shanghai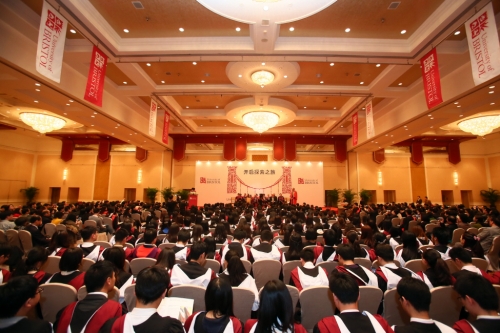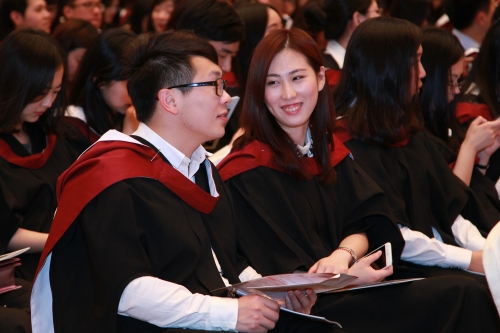 Press release issued: 13 April 2018
Over 250 recent Chinese graduates will celebrate an important milestone in their UK education at the University of Bristol's first ever graduation celebration in Shanghai this Saturday (14 April). This follows previous degree ceremonies in Beijing in 2013, 2015 and 2017 which proved hugely successful.
The University's President and Vice-Chancellor, Professor Hugh Brady, is travelling to China for the event, together with Dr Erik Lithander, Pro Vice-Chancellor (International and Student Recruitment), and the biggest delegation to date of senior academics and staff.
Bristol alumnus, Professor Weicheng Cui, one of China's leading scientists and a pioneer of record-breaking deep-sea research, is the ceremony's Distinguished Guest.
"It is an enormous privilege as Vice-Chancellor to be able to present our graduates with their degrees in China. For many, the graduation ceremony is an important milestone in their UK education and we are thrilled to give our Chinese graduates the opportunity to share this memorable event - and a taste of Bristol - with their friends and family," said President and Vice-Chancellor of the University of Bristol, Professor Hugh Brady.
Tianqui Li, who studied a MA in Chinese-English Translation and will be the first graduand to cross the stage during the ceremony, said:
"My parents are delighted to be able attend my graduation in person as they are very proud that I attended the University of Bristol. If my ceremony did not take place in China it would have been much harder for them to join. We are all very appreciative that the University would make this effort to let their Chinese alumni to have the opportunity to experience this special day together. And of course, me and my university friends are so happy to see each other again on our big day."
The Shanghai graduation celebration is the flagship event in a schedule of other activities arranged by the University of Bristol, including a research event in Beijing on the topic of 5G wireless connectivity and smart cities, alumni and offer-holder events in Shanghai and Beijing, and various high-profile partnership visits to Chinese universities.
The dedicated microsite for the University of Bristol's visit to China in April 2018 can be found here.