View all news
New grant will further research into Anglo-Dutch connections through literature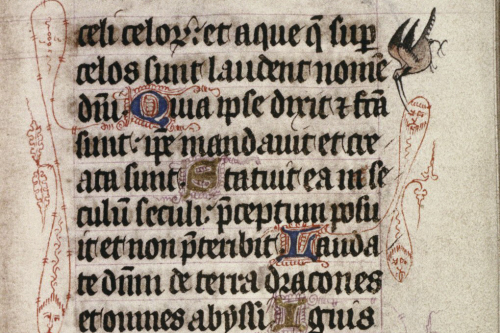 Press release issued: 19 April 2018
Contacts between Dutch and English speakers in the Middle Ages and the Renaissance and their impact on literature will be explored thanks to a new grant from The Leverhulme Trust.
The Leverhulme Research Project grant of £363,449 awarded to the University of Bristol will allow scholars to investigate literary exchange and international relations during this period. The project will lead to a co-authored book and to a large-scale exhibition, North Sea Crossings, to open in November 2020 at the Weston Library of the University of Oxford.
Professor Ad Putter, a specialist in medieval literatures and languages at the English Department of the University of Bristol, will collaborate with the medieval historian Professor Elisabeth van Houts of the University of Cambridge.
Professor Putter commented: "We are delighted with this prestigious award from the Leverhulme Trust. The current political climate has made it more urgent than ever to appreciate the deep historical connections between the UK and Europe.
"It is well known that the close relations between England and the Low Countries resulted in the coronation of a Dutchman as the King of England in 1688, but it is important for us to understand that this 'Glorious Revolution' was in reality a 'Glorious Evolution' with firm roots in Anglo-Dutch exchanges in the medieval and early modern periods. These political and cultural exchanges enriched literature on both sides of the North Sea."
Professors Putter and Van Houts will be assisted by the chronicle expert Dr Sjoerd Levelt and the medieval Latinist Dr Moreed Arbabzadah.