View all news
Director of Estates awarded top honour for his long-term contribution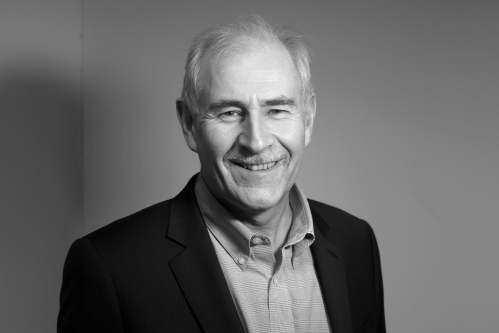 16 April 2018
Patrick Finch, Director of Estates and Bursar at the University of Bristol, has won a national award in recognition of his contribution to the profession.
The 'Chair's Award for Long-Term Contribution' was presented to him by the Association of University Directors of Estates (AUDE).
This award is given for achievements benefitting the higher education estates and facilities management community, by an individual, over an extended period of time.
Patrick is due to retire this summer after more than nine years working at the University. During that time he has led an extensive programme of work to improve and transform the University's estate.
Not only is he currently at the helm of the University's plans for a new £300 million campus next to Bristol Temple Meads Station, but he has also overseen the development and construction of the £56.5 million Life Sciences Building, a £20.7 million scheme to transform student accommodation in Stoke Bishop, the creation of the award-winning £60 million National Composites Centre, and a £12 million project to transform Beacon House from a large retail store into a student study centre.
Patrick said: "This is a complete surprise and delight to me. In my nearly 20 years in the HE Estates sector, AUDE has always been important to me as a source of expertise, knowledge sharing and above all great companionship.
"To receive this award therefore means a great deal to me. I am delighted to see AUDE going from strength to strength and hope that many future estates professionals will also benefit from its wisdom and support."
Nominations for this award are made by the AUDE Chair, currently Mike Clark, Director of Estates at the University of Brighton. This year the award was given to three joint winners: Patrick Finch, Sue Holmes (Director of Estates at Oxford Brookes University) and Clive Wilson MBE (Director of Estates at the University of Bradford).
Each year the awards celebrate and highlight the achievements of universities and best practice in the industry, including those who lead the way in estate and facilities management.
AUDE Chair Mike Clark said: "With over 20 years of leadership in UK Higher Education at director level at the universities of Portsmouth, Bath and most recently as the Bursar & Director of Estates at the University of Bristol, Patrick has had a very full on and varied career.
"However, not content with that, Patrick also found time between 2008 and 2010 to serve as the Chair of AUDE and as Deputy Chair oversaw the production of AUDE's seminal study on 'The Legacy of 1960s Buildings' which was published in 2008."