View all news
Cancer-fighting coach is nominated for coach of the year award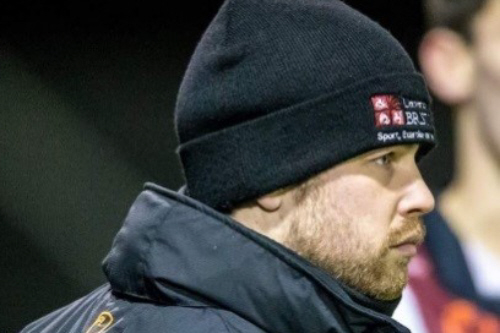 Press release issued: 3 May 2018
The University of Bristol's head hockey coach has been shortlisted for a Coach of the Year Award by England Hockey.
Recognised for both his expertise and positivity, despite facing a recent cancer diagnosis, Ben Dudley is one of 7 coaches from across the country to have been nominated for the overall Coach of the Year Award.
Amongst many triumphs, Ben most recently succeeded in the incredible feat of getting the University Men's 1st team promoted to the National League with just one minute of the season left.
Ben's popularity amongst students is evident in their off-pitch support during what has been a traumatic past year.
Last summer, Ben was diagnosed with non-Hodgkin lymphoma the day before his first son was born, and since then has undergone three different types of treatment, all of which have been ineffective.
Since then, Ben discovered that he was misdiagnosed and actually has Hodgkin lymphoma, so has been put on a new course of treatment with the plan of having further chemotherapy and a stem cell transplant.
Students have rallied to support Ben through this time, organising various sports fundraisers and raising £28,000 to date. Highlights include a quiz organised by the hockey clubs, a fundraising day by Clifton Robinsons Hockey Club and a water polo tournament.
The next step for Ben would be a £10,000 per round of treatments which are currently unavailable on the NHS, making these fundraisers potentially crucial for Ben and his young family.
Ben said: "The support I have had from the University community and students throughout this process has been overwhelming. It's been a tough year, but friends, family and the sports community have kept me positive and being nominated for a coach of the year award is fantastic news. Last week I had my first positive scan results which was a great feeling!"
The winner of coach of the year will be announced on Saturday 19 May at the England Hockey awards dinner.
To support Ben in getting the treatment he needs visit his JustGiving page.