View all news
Bristol makes latest thinking on medieval Irish history accessible to all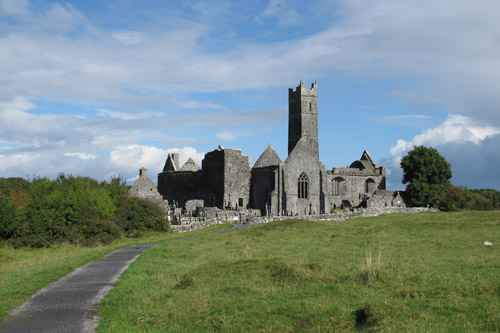 Press release issued: 30 April 2018
The publication of a major new survey of Irish history will be celebrated at Dublin Castle today (Monday, April 30).
The four-volume "The Cambridge History of Ireland" presents the Irish story from c.600 to the present day for both academics and general readers of history.
For seven years University of Bristol Professor of Medieval History Brendan Smith worked with seventeen specialist historians from across the world in his role as editor of the first volume of the series.
This examines the latest thinking on the medieval Irish experience with special reference to the wider European context.
Professor Smith said: "Because of its geographical position there has been a tendency to see Ireland and its issues as peripheral to developments in medieval Europe.
"This new examination looks at recent research to explore how integrated Ireland was in movements such as the spread of Christianity and the island's role in inspiring the development of Arthurian romance and courtly literature across the continent.
"The book has been written to be inspiring for both scholars and general readers of Irish history alike. It's a great honour, and a mark of the significance of this new history, that Ireland is welcoming it at a prestigious launch with the President of Ireland, Michael D Higgins."
To mark the publication, a Workshop is being held at Trinity College Dublin today, 30 April, 2pm-4pm, entitled 'Irish Stories and Irish Histories', at which the editors, including Professor Smith, will answer questions about the enterprise.
The event is sold-out, with over 150 students, academics, and members of the public registering to attend. It is also being live-streamed and may be accessed at the following web addresses:
https://www.tcd.ie/trinitylongroomhub/whats-on/HistoryofIreland.php
Further information
'The four-volume "Cambridge History of Ireland" (General Editor, Thomas Bartlett), is published by Cambridge University Press.