View all news
New visiting professor strengthens Bristol's renewable energy teaching and research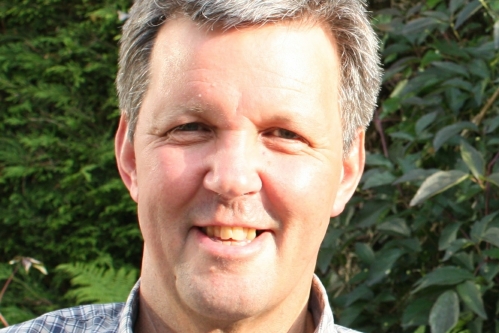 Press release issued: 4 September 2017
The University of Bristol's growing activity in renewable energy teaching and research has been strengthened by the appointment of David Quarton, a leading figure in the wind energy industry, as a Visiting Professor.
Professor Quarton established close links with the University of Bristol in 2008 when he supported Garrad Hassan's involvement in the development of the Engineering Design for Wind and Marine Energy unit - an optional Masters Level module, which regularly attracts over 100 students from across the School of Civil, Aerospace and Mechanical Engineering.
Alongside Dr Paul Harper from the Department of Aerospace Engineering and Engineering Design Programme, he now leads the delivery of this unique module, which is taught almost entirely by leading wind and marine industry professionals. The module allows students to gain experience of working on realistic design projects, using exactly the same methods that they would apply in a commercial environment.
For the last two years, David has also supervised a team of five Engineering Design students on a project to develop innovative design solutions for floating offshore wind turbines. This work has involved collaboration with DNV GL, Atkins, Plymouth University and Henrik Stiesdal, another pioneer of the wind industry, who was responsible for the world's first offshore wind farm in 1990.
Speaking of his appointment, Professor Quarton, said: "I first became involved with the University of Bristol in the early 1990s through collaborative research in the field of wind turbine aerodynamics and have been delighted in more recent years to play a role in the teaching and supervision of undergraduate engineering students as part of the successful wind and marine energy module.
"I am greatly honoured to be appointed a Visiting Professor within the School of Engineering, and look forward to strengthening my involvement with the teaching and research of renewable energy, helping to both progress the technology and inspire the next generation of engineers needed for this critically important sector."
Professor Ian Bond, Head of the School of Civil, Aerospace and Mechanical Engineering, added: "Successful collaborations with industry are a key strength of the University and the appointment of leading figures like David allow us to embed these links in our teaching, providing students with unrivalled, career-focused learning opportunities."
Dr Paul Harper, Teaching Fellow, said: "It is a privilege working with David and he has already made an outstanding contribution to the University. This appointment is a great example of our increasing strengths in renewable energy teaching and research."
David joins a growing team of leading figures at the University from the renewable energy industry. Last year the University appointed Professor Ervin Bossanyi, a world-renowned expert in wind turbine modelling and control, as a visiting professor and Dr Andrew Garrad, who co-founded Garrad Hassan & Partners (now DNV GL), is a member of the Cabot Institute's External Advisory Board.
In addition, Bristol alumnus, Dr Robert Rawlinson-Smith (BEng 1986 - Aeronautical Engineering), DNV GL's Service Area Leader for Renewables, has played a key role in forging the strong relationship that exists with DNV GL, and is the University's main point of contact with the company. David, Ervin, Andrew and Robert all worked for the Bristol-based Garrad Hassan & Partners for several decades.
The University has recently been awarded the Offshore Renewable Energy Catapult - Blade Research Hub, and is the current Chair of the Partnership for Research in Marine Renewable Energy (PRIMaRE). This means that industry professionals like David are set to play a valuable role in supporting our expanding work in renewable energy.
Professor Richard Pancost, Director of the University of Bristol's Cabot Institute, said: "Wind energy will be essential to the world's low carbon future, and David has been at the forefront of developing that technology for over 20 years. At the same time, he has been enthusiastic in sharing his learning with the next generation of engineers. This is the latest of several appointments in energy at Bristol and we are excited to work with them in developing the technology and skills for the future."
Further information on many of these activities together with case studies profiling research activity across the low carbon energy sector can be found on the Cabot Institute website.
Further information
About Professor David Quarton
David graduated as an engineer from the University of Cambridge in 1980 and after a short time working on spacecraft control systems, he joined the UK Wind Energy Group in 1982 and was involved with the design and analysis of wind turbines. From 1988 he worked with Garrad Hassan & Partners Ltd, an engineering consultancy established to provide independent expert advice on wind energy. He played a key role in developing the company to become the world's leading renewable energy consultancy, acting as a Director responsible for engineering services and software products relating to the design of wind turbines and marine energy devices. In 2009, he became the Head of the Turbine Engineering Competence Centre of GL Garrad Hassan (subsequently DNV GL), providing design support for multi-MW onshore and offshore wind turbines for clients around the world.
David led the development of the first international design standard for offshore wind turbines (IEC 61400-3) and was an Editor of the International Journal, Wind Energy. He was a member of the Steering Committee of the European Wind Energy Technology Platform, tasked with establishing a long-term research and development programme for the EU, and has participated in Industrial Advisory Boards for a number of universities involved in wind energy teaching and research. He has over 40 publications on wind energy and has been a Visiting Professor at Shenyang University of Technology in China. He is also a Fellow of the Institution of Mechanical Engineers and is currently a Senior Consultant to the Renewables Advisory Division of DNV GL – Energy.
About the Cabot Institute
The Cabot Institute carries out fundamental and responsive research on risks and uncertainties in a changing environment. It drives new research in the interconnected areas of climate change, natural hazards, water and food security, low carbon energy, and future cities. Its research fuses rigorous statistical and numerical modelling with a deep understanding of social, environmental and engineered systems – past, present and future. It seeks to engage wider society by listening to, exploring with, and challenging its stakeholders to develop a shared response to 21st Century challenges. Find out more at www.bristol.ac.uk/cabot/