View all news
Bristol-led grant to harmonise and improve bereavement care research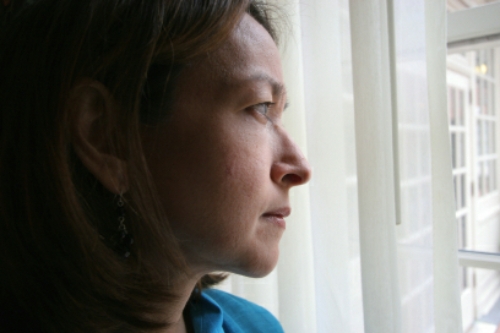 Press release issued: 19 September 2017
Dr Danya Bakhbakhi, Academic Clinical Fellow in Obstetrics and Gynaecology at the University of Bristol and Southmead Hospital, has been awarded £367,000 for a National Institute for Health Research [NIHR] Doctoral Research Fellowship to investigate outcomes after stillbirth.
Dr Bakhbakhi will develop a Core Outcome Set and identify outcome measurement tools for care (interventions) after stillbirth; as part of an international collaboration with the University of Bristol, the University of Oxford, the University of Adelaide, the University of Queensland, the Stillbirth and Neonatal Death Charity (Sands) and the COMET and CROWN initiatives.
Dr Bakhakakhi has already carried out a pilot research project, hosted and funded by North Bristol NHS Trust alongside a grant from Southmead Hospital Charity. This preliminary research will help feed into the main iChoose project.
Why develop a Core Outcome Set for care after stillbirth?
Every year stillbirth affects over 3,000 women in the United Kingdom (UK). The loss of a baby has many effects on parents and their families in the short and long term, including poor health, depression, alcohol and drug use, unemployment and can have a significant negative impact on subsequent pregnancies. The financial costs of stillbirth to the health service in subsequent pregnancies are far greater than a live birth. Care for parents following a stillbirth is inconsistent and not always as good as it should be, and research is urgently needed to investigate effective interventions.
A wide range of care interventions are offered to parents following the diagnosis of stillbirth. Examples of potential interventions include birthing options, families seeing and holding the baby, memory making, post mortem examination to find the cause of the stillbirth, follow-up consultations, support groups, counselling, training for staff, integrated pathways, and interventions in subsequent pregnancies. Previous research on these or similar interventions measured their success using too many different outcomes. Researchers are still not sure how to measure the success of interventions with the correct outcome measurement tools (e.g. questionnaires). iCHOOSE will address this problem directly, in close collaboration with bereaved parents and support groups, by collecting a set of core outcome measures that is both meaningful and sensitive to intervention.
Dr Dimitrios Siassakos, Consultant Senior Lecturer in Obstetrics in the Bristol Medical School – Population Health Sciences, and Danya's primary supervisor, commented: "We have been investigating the impact of stillbirth, the problems with care for bereaved parents, and the issues affecting staff who look after these parents. We have been designing interventions to improve care in collaboration with parents. What had been missing was the way to measure the success of bereavement care interventions, which Danya's work will address. We are grateful to the NIHR for this funding."
Dr Danya Bakhbakhi, said: "There needs to be more evidence to help improve care and decision-making for parents who experience stillbirth. Developing a Core Outcome Set and identifying ways to measure the outcomes identified will enable parents, clinicians and researchers to start making evidence-based decisions about the care they receive, provide, or research. Furthermore, it will provide a foundation to evaluate all existing or new interventions developed to improve care following stillbirth from diagnosis, within the hospital and community, subsequent pregnancies and beyond. The positive impact of this fellowship will be vast and I am delighted that the NIHR are supporting research in this field."
Clea Harmer, Chief Executive of Sands, the Stillbirth and Neonatal Death charity who support iCHOOSE, commented: "It is vital that parents receive the best possible bereavement care after their baby dies; whilst no level of care can remove the grief that many parents will feel, good care can make a devastating experience feel more manageable while poor quality or insensitively delivered care can compound and exacerbate the pain. Identifying how to measure the success and effectiveness of bereavement care is a key step in improving it and we are delighted to be supporting this research."
Finding the best possible ways to measure the outcome of bereavement care will help not only to improve research but also to evaluate clinical care at the coalface. Ultimately, this new research will facilitate future work to improve care and outcomes for bereaved parents and their families worldwide.
Further information
North Bristol NHS Trust has over 8,000 staff delivering healthcare across Southmead Hospital Bristol, Cossham Hospital, Bristol Centre for Enablement and within the local community of Bristol and South Gloucestershire. Its Women and Children's Research Unit conducts research that aims to improve the care of women and children using Obstetrics and Gynaecology services. For more information, visit www.nbt.nhs.uk/wchresearch
About the National Institute for Health Research (NIHR)
The National Institute for Health Research (NIHR): improving the health and wealth of the nation through research.
Established by the Department of Health, the NIHR:
funds high quality research to improve health
trains and supports health researchers
provides world-class research facilities
works with the life sciences industry and charities to benefit all
involves patients and the public at every step
For further information, visit the NIHR website (www.nihr.ac.uk).