View all news
Bristol to lead national PhD training programme to tackle antimicrobial resistance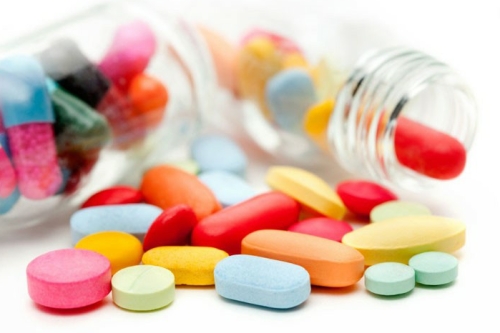 Press release issued: 28 September 2017
In response to the urgent and global threat of antimicrobial resistance (AMR), the Medical Research Foundation (MRF), the charitable foundation of the Medical Research Council, has invested £2.85M in delivering the UK's first nationwide PhD training programme to focus on this major health challenge.
The PhD training programme leadership comprises 16 academics from 13 universities and research institutes. The University of Bristol, known for its pioneering multidisciplinary research into AMR, will lead delivery of the programme, which will bring together PhD students from all academic disciplines to explore new ways of tackling the threat to human life posed by AMR.
The MRF's Programme will provide 4-year PhD funding for 18 students in the first cohort, with the studentships being distributed across a wide range of participating UK universities. In addition, training courses and cohort building/networking events will be funded to benefit up to 200 PhD students studying AMR-related problems from across the UK.
Dr Matthew Avison, Reader in Molecular Bacteriology at the University of Bristol and Principal Investigator and Academic Lead for the MRF's national PhD training programme, said:
"Today we rely heavily on antibiotics, particularly for the treatment of life-threatening infections, however, overuse and misuse has led to antibiotics rapidly becoming ineffective. Antimicrobial resistance, specifically antibiotic resistance, is now a major global threat to human health. Urgent action is needed to halt the rise of resistance and to speed up the development of new treatments, if we are to avoid the end of the antibiotic age.
"The fight against antimicrobial resistance is serious, life-threatening and global – it is a fight we must win. I look forward to working with an incredible group of research leaders from universities and research institutes across the UK. The programme will train the next generation of researchers to develop the multidisciplinary research skills that are required to tackle this major health problem."
The Programme has been developed in response to a gap in funding for PhD studentships in this field of research – currently there are few emerging researchers trained in the multidisciplinary approach required to tackle the AMR problem. The Programme is designed to help build a strong, active network of new researchers to approach this global challenge in innovative ways.
The MRF's Chair, Professor Nicholas Lemoine, said: "The Medical Research Foundation is delighted to be funding the UK's only national PhD Training Programme in antimicrobial resistance research. We believe this will help to strengthen the UK's research capacity to respond to the global health challenge of antimicrobial resistance, including antibiotic resistance and drug-resistant infections."
The MRF is continuing to seek funds from its supporters and other sources to fund two further cohorts of PhD students in antimicrobial resistance in the future.
Further information
The Medical Research Foundation National PhD Training Programme In Antimicrobial Resistance Research:
Training Programme Lead:
Dr Matthew Avison, University of Bristol
Training Programme Leadership Team:
Professor Christopher Dowson, University of Warwick
Dr Mark Holmes, University of Cambridge
Professor David Dockrell, University of Edinburgh
Professor Christoph Wälti, University of Leeds
Dr Andrew Bailey, University of Bristol
Professor Derrick Crook, University of Oxford
Dr Dov Stekel, University of Nottingham
Dr Andrew Singer, NERC Centre for Ecology and Hydrology
Dr Clare Chandler, London School of Hygiene & Tropical Medicine
Prof Henry Buller, University of Exeter
Dr Charis Marwick, University of Dundee
Prof Andrew Hayward, University College London
Prof Alison Holmes, Imperial College London
Prof Sarah Walker, Nuffield Department of Medicine, Oxford
Prof Alison Grant, London School of Hygiene & Tropical Medicine
All the above mentioned universities will host MRF PhD Students as part of the MRF National PhD Training Programme in AMR.