View all news
Strengthening UK-Italian research ties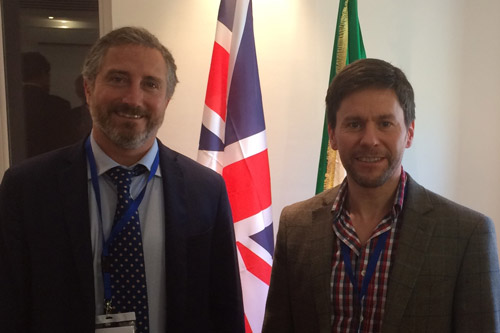 Press release issued: 9 October 2017
A delegation representing UK research in quantum technologies headed out to Capri last week for a bilateral high level research meeting with Italian counterparts.
The UK team was coordinated by Dr Anthony Laing, a senior lecturer in the School of Physics at Bristol.
Notwithstanding Brexit, a major focus for the meeting was strengthening UK research ties with Italy in quantum technologies, an area in which Bristol is a world leader.
Dr Laing, who leads a group developing photonic quantum technologies in the university's Quantum Engineering and Technology Labs (QETLabs), said: "For a number of years my research has benefitted enormously from collaborations with Italian physicists and I'm keen to do whatever I can to maintain those links.
"QETLabs has been a research home to more than a dozen Italian students and postdocs over its history and our activity would not be what it is today without their brilliant contributions."
To the UK more generally, Italy is an important partner in both research and student exchange.
Italy is the fourth most frequent collaborative partner in research, and the UK hosts several thousand students on exchange programs every year. Likewise, Italy is one of the most popular destinations in Europe for UK students.
With Italy preparing to establish an intercity quantum communications link, the Italian delegation were interested in engaging with QETLab's program for a citywide quantum communications network across Bristol and a collaborative meeting will take place later in the year.