View all news
Bristol welcomes first cohort of Vice-Chancellor's Fellows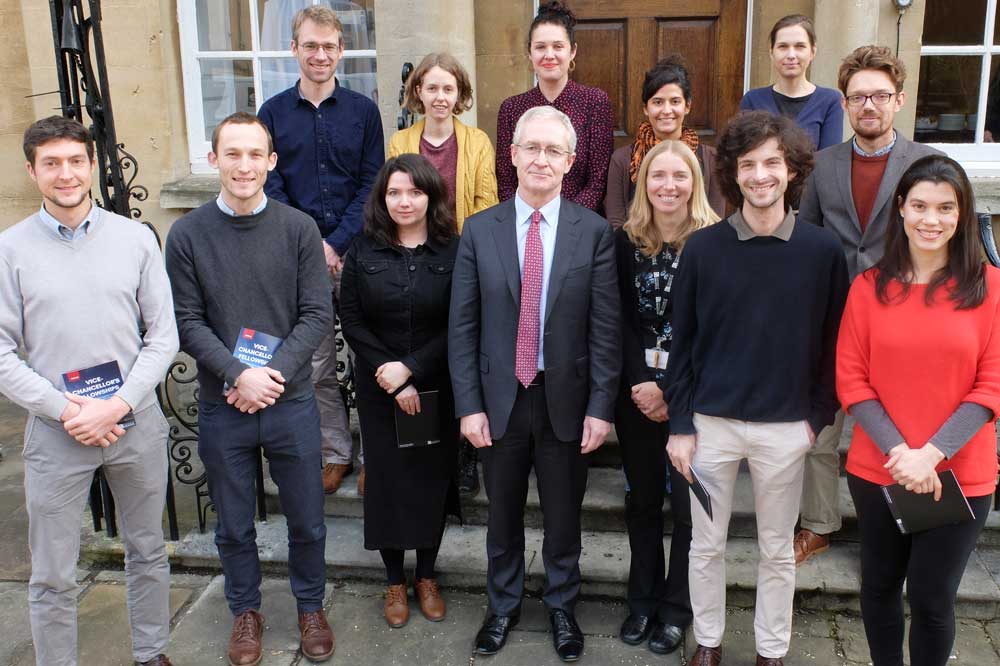 13 November 2017
The first 12 recipients of the Vice-Chancellor's Fellowships gathered for a welcome lunch this week with Vice-Chancellor and President, Professor Hugh Brady, and members of his Executive Team.
This is the first step in the University's long-term strategy to create one hundred Vice-Chancellor's Fellowships offering an opportunity for early-career researchers to advance their research careers and develop their potential to become academic leaders.
Fellows benefit from tailored, one-to-one mentoring and training. They also have access to start-up funds and support to develop across the full spectrum of an academic role, including teaching, public engagement, impact development and innovation.
The 2017-18 Fellowship intake will work across three priority research areas:
Digital Innovation and Wellbeing;
Bioengineering;
Environmental Social Sciences and Humanities.
The 2017/18 Vice-Chancellor's Fellows are:
Nikolai Bode, Sara Corriea Carreira, Sarah Daw, Joshua Habgood-Coote, Jessica Hope, Louise Millard, Colin Nolden, James Palmer, Marlon Seror, Anya Skatova, Malu Villela Garcia and Emma Williams.
Professor Brady said: 'I am enormously pleased to welcome our first cohort of Vice-Chancellor's Fellows. This is an exceptionally talented group. These and future Fellows will help us to sustain and build upon Bristol's reputation for world-leading research that addresses society's grand challenges.'