View all news
New international consortium to accelerate drug discovery in kidney diseases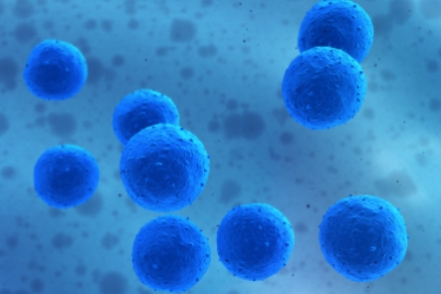 Press release issued: 6 November 2017
A new consortium to accelerate the discovery of novel drugs to treat kidney diseases is announced today [Monday 6 November]. The NEPLEX (nephron on a chip with cellular and extracellular matrix complexity) consortium, comprising leading academic institutions including the Universities of Bristol and Cambridge, and Evotec AG, will combine key technologies to develop and build a novel drug discovery device ("Nephron-on-a-Chip").
The consortium's aim is to develop a functional nephron — which is the basic structural and functional unit of the kidney — on a chip device that reflects both the filtration area as well as the resorption area of a human kidney. The functional nephrons will be based on fully characterised human cell lines and iPSC-derived human cells. It will merge state-of-the-art microfluidics technology established at the University of Cambridge with world-class expertise in iPSC technology and kidney disease from the University of Bristol, the Mario Negri Institute in Bergamo and from Evotec AG.
Professor Moin Saleem and his group from the University of Bristol will contribute human kidney cell lines focusing on the resorption unit, Dr Yan Yan Shery Huang and her lab from the University of Cambridge will develop the glomerular part of the chip, Dr Christodoulos Xinaris and his colleagues from the Mario Negri Institute will provide human iPSC lines and expertise.
Evotec will add its state-of-the-art iPSC and kidney disease platforms. The device will allow testing of drug candidates in a fully human nephron already in the pre-clinic and thereby improve and accelerate drug discovery in the field of kidney diseases.
Dr Cord Dohrmann, Chief Scientific Officer of Evotec, commented: "We are very pleased to have teamed up with three leading academic institutions in such exciting area of medicine. Developing fully human and functional organotypic systems for pre-clinical drug discovery with the possibility to include human genetics will be a major step towards personalised and more disease-relevant drug candidates."
Professor Saleem, who is based at the Bristol Medical School: Tranlastional Health Sciences, added: "Bristol Renal is delighted to forge this collaborative project with Evotec, building on a productive academic-industry collaboration over the past five years, utilising our unique resources, and forming part of an innovative working relationship between clinicians, academia and industry which will significantly accelerate our route to discovery and translation."
Further information
About Evotec AG
Evotec is a drug discovery alliance and development partnership company focused on rapidly progressing innovative product approaches with leading pharmaceutical and biotechnology companies, academics, patient advocacy groups and venture capitalists. We operate worldwide providing the highest quality stand-alone and integrated drug discovery solutions, covering all activities from target-to-clinic to meet the industry's need for innovation and efficiency in drug discovery (EVT Execute). The Company has established a unique position by assembling top-class scientific experts and integrating state-of-the-art technologies as well as substantial experience and expertise in key therapeutic areas including neuroscience, diabetes and complications of diabetes, pain and inflammation, oncology and infectious diseases. On this basis, Evotec has built a broad and deep pipeline of more than 80 partnered product opportunities at clinical, pre-clinical and discovery stages (EVT Innovate). Evotec has established multiple long-term discovery alliances with partners including Bayer, CHDI, Sanofi or UCB and development partnerships with e.g. with Sanofi in the field of diabetes, with Pfizer in the field of tissue fibrosis and Celgene in the field of neurodegenerative diseases.
About the Istituto di Ricerche Farmacologiche Mario Negri in Bergamo
The Mario Negri Institute for Pharmacological Research is a private not-for-profit biomedical research organization established in Milan in 1961. The Institute's main aim is to help defend human health and life. Nowadays the Mario Negri Institute has 3 headquarters: besides Milan, the Anna Maria Astori Center in Bergamo and the Clinical Research Center for Rare Diseases "Aldo e Cele Daccò" in Ranica (Bergamo), with 700 people in its staff. The main research areas of the Institute are: cancer, psychiatric and neurological diseases, cardiovascular diseases, renal diseases, rare diseases, organ transplants, toxic effects of environmental contaminants, pain relief and drug addiction, mother and child's health, epidemiology. The results obtained by researchers at the Institute are set out in more than 14,000 scientific publications in international journals. Besides research, the Institute runs training courses for laboratory technicians and graduate researchers. It also organizes initiatives for the diffusion of scientific culture in biomedicine, in general and as specific backing for healthcare practice, and more rational use of drugs.