View all news
Bristol wins grant to tackle antibacterial drug resistance in Thailand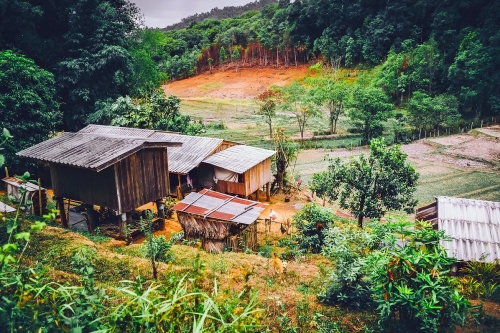 16 November 2017
The University of Bristol has been awarded a grant through the Antimicrobial Resistance (AMR) cross-research council initiative, in partnership with the Department of Health, to lead an inter-disciplinary research project to tackle the growing threat of antibacterial drug resistance (ABR) in Thailand.
ABR reduces the ability of doctors to treat infections with antibiotics. Thailand, like many countries, is currently facing a major health threat due to the high prevalence of ABR in disease-causing bacteria found in humans, animals and the environment.
ABR and antibiotic use impacts the ability of the global community to meet many of its Strategic Development Goals, particularly around human health, environmental pollution, poverty and food security. In 2010, ABR was estimated to be responsible for 38,000 deaths and an economic loss of 1.2 billion US$ in Thailand, a country in receipt of Official Development Assistance (ODA) from the UK Government.
In response to the threat of ABR, the Thai Government has instigated its National Strategic Plan on Antimicrobial Resistance (2017-2022). The aim is to improve national surveillance for ABR bacteria to quantify the problem, and includes initiatives to reduce the rate of infections and the usage of antibiotics, which are known to select for ABR bacteria.
The University of Bristol led project will enhance work already ongoing in Thailand to understand the drivers of ABR and behaviours around antibiotic use. At the outset, the project will involve a series of workshops in Thailand to share knowledge amongst Thai and UK ABR experts, to bring together a group of early career academics, and to collectively develop a research programme that will consider:
whether chemicals in the environment - present naturally or through agricultural pollution - can select for ABR bacteria.
whether ABR bacteria circulate within local environments in rural Thailand, and how this changes over time (as the Thai National Strategic Plan on Antimicrobial Resistance progresses).
how key behaviours around antibiotic use by farmers and farm management practices influence the development of ABR, and
how people make decisions around healthcare that can affect their usage of antibiotics.
The information generated from microbiological, genomic and chemical screens, together with anthropological research, will be used to identify changes that might reduce ABR in Thailand.
Principal Investigator, Dr Matthew Avison from the University of Bristol's School of Cellular & Molecular Medicine, said:
"This is a great opportunity to adopt a multi-disciplinary approach to what is an urgent, global health threat. ABR in Thailand is already at a stage that some key, first-line antibiotics have been rendered essentially useless. Our aim is to uncover interventions that have the potential to reduce ABR in Thailand, which would greatly benefit the Thai population. It is also likely that what we learn will be transferable to other neighbouring countries where ABR is a significant burden, and since ABR quickly spreads around the world, there is potential for a truly global impact from our work."