View all news
University, BT and Nokia to conduct joint research into 5G mobile networks in Bristol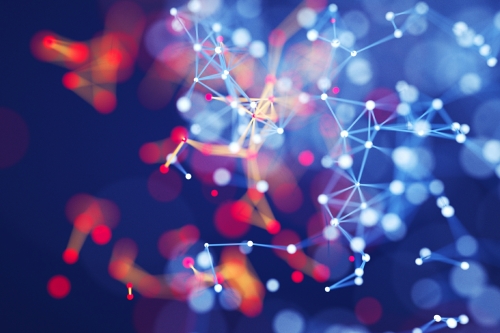 Press release issued: 27 November 2017
A live 5G-based proof of concept designed to test and validate smart urban applications over next-generation mobile networks will be deployed in Bristol city centre as part of a joint research programme between the University of Bristol, BT and Nokia, it was announced today [Monday 27 November].
Using leading research expertise from the University of Bristol, and cutting-edge 5G network solutions and radio access points from Nokia combined with spectrum from BT, the test network will run over Bristol City Council's dedicated fibre infrastructure around Bristol's Millennium square. It will connect to the 'Bristol Is Open' smart city platform and be backed by the "We The Curious" science centre, which will be used for public demonstrations of the technology.
The University of Bristol's Smart Internet Lab has recently received funding from the '5G Testbeds and Trials Programme' from the UK Government Department for Digital, Culture, Media and Sport (DCMS) to establish the '5GUK Test Networks'. Over the coming months the Test Network will be used to explore and validate the deployment of 5G architecture that integrates existing technologies with innovations such as Massive MIMO radio access solutions, software-defined networking, network slicing and edge computing nodes functionalities. These technologies allow operators to use multiple antennas to boost the capacity of wireless networks, and to split a single physical network into multiple virtual networks, delivering reliable and high-capacity services to several applications and vertical sectors.
The initial deployment will examine the optimum models for 5G as part of a future urban dense networks that will maximise coverage and speed, using a combination of research and commercial solutions such as Nokia's AirScale and AirFrame infrastructure. Future activity will focus on the use of 5G as an enabler of 'Internet of Things' technologies, examining areas such as immersive tourism and connected transport.
The initial test-bed deployment will focus on Millennium Square in central Bristol, with future plans to expand the trial across the city of Bristol, and also to the region such as Bath city centre.
Dimitra Simeonidou, Director of the Smart Internet Lab at the University of Bristol and Chief Scientific Officer of Bristol Is Open, said: "We are delighted to have been selected by the Department for Digital, Culture, Media and Sport to host one of the 5GUK Test Networks.
"Recently announced as the UK's top 'Smart City', Bristol is well placed to conduct this pioneering work that will use innovative network and wireless technologies that will help improve services, businesses and infrastructure in our cities and region. We have long-standing relationships with both the BT Labs and Nokia's Bell Labs Research, and with this new collaboration we are looking forward to demonstrating the very significant advances resulting from introducing 5G mobile technology."
Neil J. McRae, Chief Architect, BT, said: "Connecting our customers and communities together is at the heart of BT's purpose and we have demonstrated the power of 5G capabilities in driving our ambition in our labs. Now, we're gaining a real-world understanding of how 5G can be used within dense urban environments. This is crucial to building meaningful use-cases for future macro-scale 5G networks. 5G is teaching us that collaboration is essential and we're pleased to be working with experts from Nokia and the University of Bristol to lead research into technologies such as Massive MIMO and Network Convergence and enhance our understanding of the role 5G networks will play in building the connected cities of the future."
Cormac Whelan, the CEO of Nokia UK&I, said: "The importance of applying 5G in the real world and showing what the combination of new and existing technologies can do for people, is not to be underestimated. As with all new technology, we need to explore its capabilities and demonstrate how it could benefit enterprises and consumers."
Further information
About the Smart Internet Lab
The Smart Internet Lab at the University of Bristol, is a hub for internet research which addresses grand societal and industrial challenges. With more than 200 experts and advanced laboratory infrastructure, we perform cutting edge research on optical and wireless communications. We offer a unique holistic approach to hardware and software co-design solving critical problems in the global internet evolution. Our innovative research on end-to-end, wired-wireless network design and optimization is pushing the boundaries of digital living and communications. Our exceptional track record for performing 5G research with specific focus on fibre and 5G convergence is evidenced by significant funding from the UK Government, EU and industry (e.g. EPSRC TOUCAN, INITIATE, NDFIS, EU: 5G-Xhaul, 5GPICTURE, mmMAGIC, FUTEBOL, FLAME and 5GinFIRE, DCMS UK Government).
About BT
BT's purpose is to use the power of communications to make a better world. It is one of the world's leading providers of communications services and solutions, serving customers in 180 countries. Its principal activities include the provision of networked IT services globally; local, national and international telecommunications services to its customers for use at home, at work and on the move; broadband, TV and internet products and services; and converged fixed-mobile products and services. BT consists of six customer-facing lines of business: Consumer, EE, Business and Public Sector, Global Services, Wholesale and Ventures, and Openreach.
For the year ended 31 March 2017, BT Group's reported revenue was £24,062m with reported profit before taxation of £2,354m.
British Telecommunications plc (BT) is a wholly-owned subsidiary of BT Group plc and encompasses virtually all businesses and assets of the BT Group. BT Group plc is listed on stock exchanges in London and New York.
For more information, visit www.btplc.com
About Nokia
We create the technology to connect the world. Powered by the research and innovation of Nokia Bell Labs, we serve communications service providers, governments, large enterprises and consumers, with the industry's most complete, end-to-end portfolio of products, services and licensing.
From the enabling infrastructure for 5G and the Internet of Things, to emerging applications in digital health, we are shaping the future of technology to transform the human experience. nokia.com