View all news
Learning at work with new Union agreement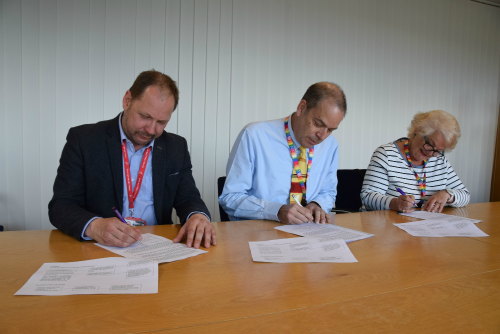 15 May 2017
The University of Bristol has signed a new agreement with Unite and Unison to support staff development.
The new learning agreement coincides with Bristol becoming England's first UNESCO Learning City – part of a world-wide network that champions learning as a way to transform lives, communities, organisations and cities.
Through the agreement, the University will support employees in accessing workplace learning, from computer courses through to vocational qualifications to further their professional development.
Helen Woods, Staff Development Manager at the University, said "The Union learning agreement complements the staff development offer already in place at the University and extends the range of training available for our staff. The agreement will also make it easier for staff to access lifelong learning opportunities, showing our commitment to developing a positive working environment for all."
Further information
UNESCO Learning Cities promote lifelong learning for all to enhance individual empowerment and social inclusion, economic development and cultural prosperity, and sustainable development.
This week (15 to 21 May) is national Learning at Work week.