View all news
Lift-off for new space network for UK universities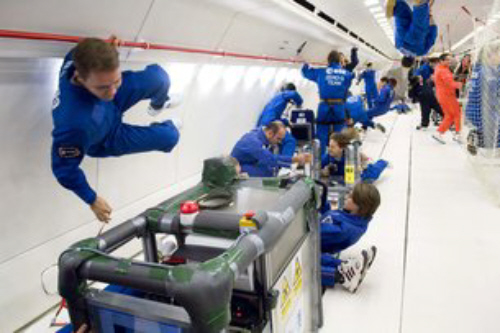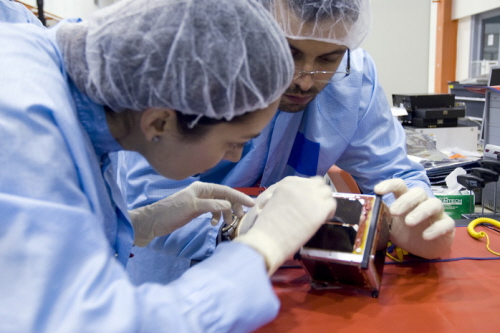 Press release issued: 30 May 2017
A new network that will support university space science and engineering will be officially launched at the UK Space Conference 2017 today [Tuesday 30 May]. The Space Universities Network (SUN) will provide resources and events to assist with the teaching of space science and engineering in UK universities and help ensure that graduates are ready for the challenges of future space exploration.
As space becomes increasingly important to the UK's economy, SUN will develop, share and pro​mote best practice​ and innovation for space science and engineering courses through workshops, research, supporting professional development and networking. The network will also help institutions with their course design as well as making sure industry is involved in curriculum development.
Dr Lucy Berthoud, Chair of SUN and Senior Teaching Fellow in the Department of Aerospace Engineering at the University of Bristol, said: "The global space market is forecast to be worth at least £400 billion by 2030 and we want UK graduates to be able to compete. We have members from more than 20 UK universities already and are supported by the UK Space Agency."
The network will provide guidance, expertise and shared resources for space related projects and organise continuing professional development short courses for industry and summer schools at undergraduate and postgraduate levels.
Dr Berthoud added: "It's all about sharing best practice and giving our students the best preparation for working in the space field. We are running a workshop at the UK Space Conference 2017 called: 'What does the Space industry want from graduates?' and we have a waiting list to get in!"
SUN will also promote space science and engineering through public outreach resources for schools, a database of speakers and topic experts and a recruitment portal for space courses.