View all news
Triple win for Bristol academics at the Royal Society of Chemistry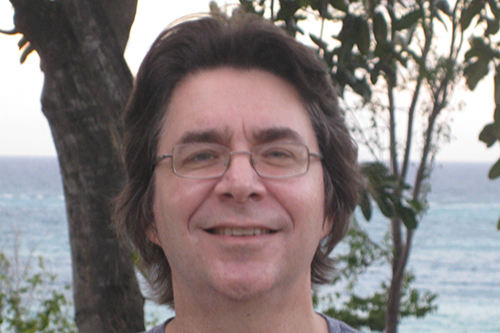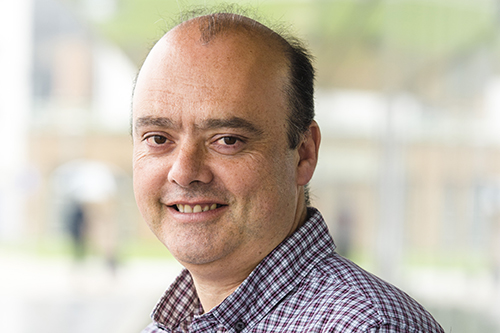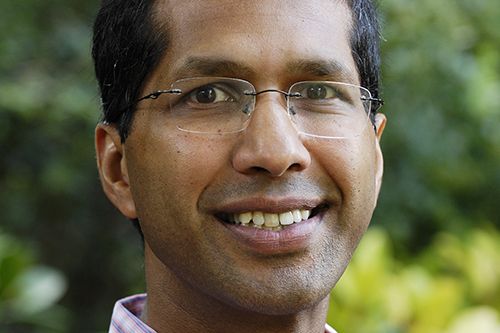 9 May 2017
The Royal Society of Chemistry has honoured three Bristol Chemists for their research.
Professor Ian Manners was awarded the de Gennes Prize; Professor Dudley Shallcross received the Nyholm Prize for Education; and Professor Variner Aggarwal won the Synthetic Organic Chemistry Award.
The winners were evaluated for the originality and impact of their research, as well as the quality of the results, which can be shown in publications, patents, or even software. The awards also recognise the importance of teamwork across the chemical sciences, and the abilities of individuals to develop successful collaborations.
Professor Manners received £5,000, a medal and a certificate for his outstanding work in the field of materials chemistry. He said: "I was both surprised and delighted. Together with our collaborators, we have been working on the combination of crystallization and self-assembly to prepare new materials for well over a decade now. The area has advanced considerably in the last few years. It is wonderful to have this area, and my group's contributions, recognised."
Professor Shallcross was recognised for his contributions to the field of chemical science education, and received £5,000, a medal and a certificate.
He developed the concept of School Teacher Fellows; highly skilled and experienced secondary school chemistry teachers, who work in a higher education chemistry department to help smooth the transition for pupils from primary school to secondary school and to higher education. They have been extremely successful inspiring future generations of Chemistry undergraduates by working with schools across the UK.
He said: "It is a great honour to join the list of previous award winners. It is a daunting list of outstanding science educators and I hope that I have and continue to contribute to science education in the way that they have. Although the award recognises my endeavours in fact it recognises the many colleagues that I have had the privilege of working with.
"Working with this wide and excellent array of educators has been invigorating and challenging and has allowed me to develop initiatives that I believe have been effective and long-lasting in terms of student cognition and skill development."
The Synthetic Organic Chemistry Award is awarded for the development of new methods or strategies employed in the construction of organic molecules. Professor Aggarwal received £2000, a medal and a certificate.
His work aims to essentially 'grow' a carbon chain, one atom at a time, with specific substituents attached at specific places and in specific orientations. This technique can enable scientists to create complex molecules for use in pharmaceuticals in one step.
Professor Aggarwal said: "I was very excited to receive this award on behalf of my very talented students and post-docs. The list of previous winners is a real 'who's who' of organic synthesis and to be amongst such august company fills me with a large degree of humility and small amount of personal pride."
Dr Robert Parker, chief executive of the Royal Society of Chemistry said: "It is an honour to celebrate the innovation and expertise of our community through our prizes and awards. We know that chemistry can be a powerful force for good, and quality research and communication of that research are more important than ever before.
"Our charitable mission is to advance excellence in the chemical sciences, and we are proud to celebrate our inspiring and influential winners, who share that mission."
Further information
The Royal Society of Chemistry
The Royal Society of Chemistry is the world's leading chemistry community, advancing excellence in the chemical sciences. With over 50,000 members and a knowledge business that spans the globe, we are the UK's professional body for chemical scientists; a not-for-profit organisation with 175 years of history and an international vision for the future. We promote, support and celebrate chemistry. We work to shape the future of the chemical sciences – for the benefit of science and humanity.
An illustrious list of 50 previous winners of the Royal Society of Chemistry's awards have gone on to win Nobel Prizes for their pioneering work, including all of the 2016 chemistry winners, Jean-Pierre Sauvage, Fraser Stoddart and Ben Feringa.