View all news
Jack Bones, 1930 - 2017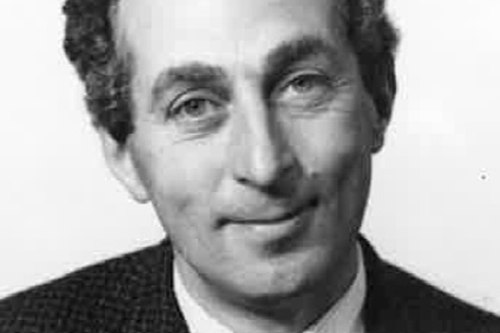 23 May 2017
Mr Jack Bones, former Senior Lecturer in the Department of Mechanical Engineering, died on 29 April 2017 at the age of 87. His colleagues offer a remembrance.
Jack studied as an undergraduate in the Department, graduating in 1953 with First Class Honours and being awarded the Francis Memorial Prize for his academic achievements in final year. He was appointed to the academic staff as a Lecturer in Mechanical Engineering in 1955, working in the Department continuously as a Lecturer then Senior Lecturer until his retirement in 1991.
Jack was a very active teacher in the Department, lecturing in mechanics of machines, control, dynamics, instrumentation and design and manufacturing, and researching in whirling of shafts and engineering education. He was responsible for the design of a number of laboratory experiments in the Department's labs, including equipment for the rotating out of balance experiment that was still in use by undergraduates until 2014.
In 1990 he published a textbook on Applied Mechanics, written with his colleague Frank Sayer from the Department of Engineering Mathematics.
Jack is remembered by colleagues and students as an inspirational teacher and in particular for his tremendous neatness and precision, whether it was in immaculately presented material on the blackboard or overhead projector slide, or his beautifully indexed and organized laboratory notebooks.
His meticulous approach extended outside the classroom, where he was an accomplished furniture maker and wood turner, and a competitive force on the cricket field, bowling green, golf course, badminton court and skittles alley.
A celebration of Jack's life will take place at 4 pm on 11 June at M-Shed event space. The dress code is comfortable and colourful. Please let Andrew Bones know if you would like to attend on: bruvbones@yahoo.com or 07936 773 172.
Jack was an avid supporter of St Peters Hospice in Bristol – the family would prefer no flowers but if anyone would like to remember Jack with a donation, they can do so on his tribute page.