View all news
Grammar schools fail to help middle-income families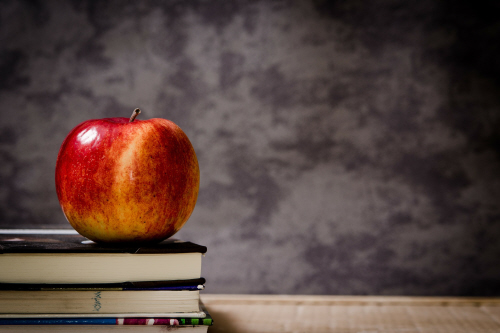 Press release issued: 19 May 2017
Selective education harms the university prospects of bright pupils who just miss out on a place at a grammar school, according to new research from the UCL Institute of Education (IOE), University of Bristol and University of Warwick.
Primary school children in areas with a selective education system who perform well in Key Stage 2 assessments but do not manage to get into a grammar school are 3 percentage points less likely to attend university and 8 percentage points less likely to attend a high-quality university compared to similar peers in non-selective areas. They are also less likely to get a good degree (2:1 or above), and have a greater chance of dropping out.
"By comparing higher education outcomes between those attending similar schools in selective compared to non-selective areas, we show that the outcomes for those who just miss out on attending a grammar are significantly worse than the outcomes for similar pupils attending similar schools in non-selective areas. This is a prime example of the harm a selective system can do to attainment and later life chances," said Dr Lindsey Macmillan (IOE), co-author of the study 'Assessing the role of grammar schools in promoting social mobility'.
The research looked at two aspects of social mobility – the differences in higher education outcomes for children across the range of socio-economic backgrounds in a selective compared with a non-selective area, and the chances of getting into a grammar school by social background for pupils within the selective system.
Previous studies have focussed on the impact of the grammar school system for children from the poorest households, and have found those children have a significantly lower chance of obtaining a place. However, this is the first research to examine the impact of school selection on later educational outcomes for 'Just About Managing' (JAM) families - the group defined by the government as families whose incomes lie above the poorest but just below middle-income families.
The findings show that while children from the very richest families living in selective areas have an 80 per cent chance of going to a grammar school, only a third of pupils from 'JAM' families are likely to obtain a place.
The researchers compared data on three groups of pupils within selective areas: those who obtained a place at a grammar school, those just missing out, and those in the bottom half with low scores at Key Stage 2. The chances of attending a grammar were-found to be highly dependent on a child's socio-economic background with a marked difference on the numbers obtaining to grammar schools across the spectrum of family background.
Even when children perform equally well at Key Stage 2 their chances of getting into a grammar are markedly different. For example, comparing a child from a family in the lowest income quintile and one from the a family in the top income quintile – the most deprived pupils only have a 25 per cent chance of attending a grammar, compared to 70 per cent for the least deprived.
Professor Simon Burgess, co-author of the research from University of Bristol, said: "A grammar school system – selection by ability – is often proposed as a way to boost social mobility. However, our research shows there is no support for this in the data. We have shown that only among the very affluent do more than half of the pupils get into a grammar school; the grammar system has nothing to offer most families."
"Taken together, our results suggest that access to grammar schools is strongly related to family background, even conditional on Key Stage 2 attainment, and the cost of not accessing a grammar school in a selective area is high in terms of later outcomes. This combination in access and harm in outcomes serves to exacerbate inequalities across generations, severely limiting equality of opportunity and life chances of those from more deprived families."
Further information
'Assessing the role of grammar schools in promoting social mobility' by Dr Lindsey Macmillan, Professor Simon Burgess, and Dr Claire Crawford