View all news
Engine Shed launches new Investor-in-Residence service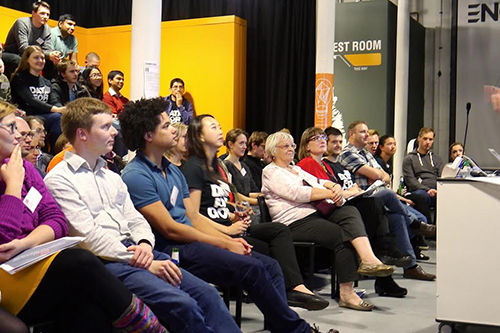 18 May 2017
The collaboration between the University and Bristol City Council is now offering non-obligatory consultations with experienced investors.
Companies will get feedback on their pitch, and advice on where they can find the right type of investment, as well as insight into what the partner investors are looking for.
Raising finance, and getting early, safe feedback, is an important part of the Scale Up Ecosystem initiative that the organisation is working to strengthen. The service will be delivered in partnership with Deepbridge Capital and Accelerated Digital Ventures.
Engine Shed Director Nick Sturge said: "We are delighted to launch this new service for businesses in Bristol and Bath. Talking with those who use our facility, the need for balanced, straight guidance about investment is critical to businesses whether they are at start-up or scaling for growth stage.
"There is a wide range of investment opportunities in the marketplace and often businesses aren't sure what they need, when and who to choose. We know that this service will prove to be popular."