View all news
Engineers ping pong in aid of Comic Relief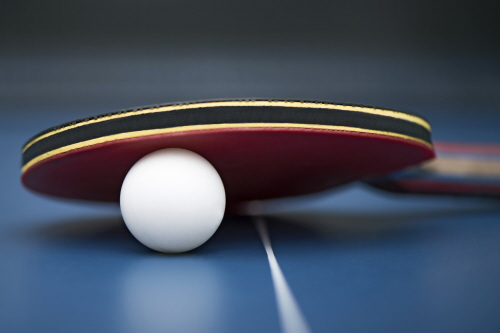 Press release issued: 24 March 2017
Engineers from the University of Bristol are getting ready to don their red noses and ping pong in aid of Comic Relief.
The table tennis tournament, organised by self-styled "Professor of Ping" Alan Champneys, will take place today [Friday 24 March] from 3.30 to 5.30 pm in the lower atrium of the Merchant Venturers School of Engineering.
The format for the event will be 'lucky pairs' doubles, with partners drawn at random in each round. Players of all abilities will compete, including total novices.
Fancy dress costumes are not compulsory but red noses are and prizes will be awarded for sartorial elegance together with the winners of the tournament.
Alan Champneys, Professor of Applied Non-linear Mathematics and self-styled "Professor of Ping", said: "Table tennis is such a great sport because all abilities can play and you can't help but have fun at the same time. The thing I love about the game is that I can combine my own competitive nature with my research expertise in dynamics and the mechanics of all the spins and bounces.
"Fundraising for Comic Relief helps people in need both in the UK and abroad. Here in Engineering we want to raise as much money as we can while wiff-wafffing for charity."