View all news
New book tells how China ended the era of Western domination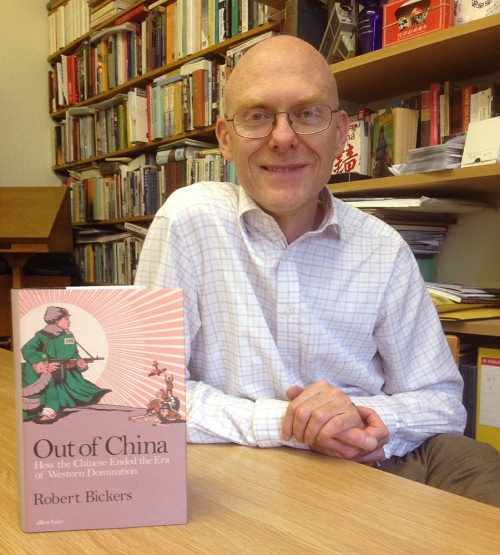 Press release issued: 31 March 2017
Professor Robert Bickers' new book on China provides a fresh, accessible and comprehensive account of how China overcame foreign domination in the 20th century to go on to become the world's second largest economy.
Out of China: How the Chinese Ended the Era of Western Domination tells one of the modern era's most important stories - how China threw off Western Imperialism and regained its sovereignty by the end of the 20th century.
Described by The Sunday Times as 'our pre-eminent historian of the British in China', the University of Bristol professor draws on a fantastic range of sources to produce a vivid account of China's interactions with the outside world during the 20th century.
In Out of China Professor Bickers has sought to uncover the many and varied tales of Sino-western relations, drawing on sources as diverse as the foreign experts, humanitarians and evangelists who travelled to China in the 20th century. The result is a rich and nuanced tale of how the Chinese fought to maintain their identity – and succeeded – and explains why history matters so deeply to Beijing's current rulers.
Professor Bickers said: "China's attitude to its historically complex relationship with the West needs to be more widely understood abroad. It has the world's second largest economy and its nationalism is a major force in global politics. I wanted to tell the many stories behind China's difficult rise to this position, and its ambivalent and brittle relationship with the foreign powers that once dominated it. China's past is still a force in its present, and what matters in China matters to all of us."
Out of China is published this week by Allen Lane and has received excellent reviews in both The Sunday Times and The Financial Times.