View all news
Dr Nic Timpson appointed to ALSPAC Principal Investigator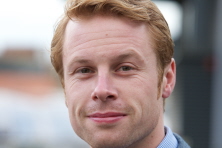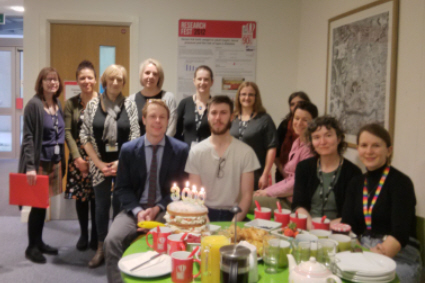 Press release issued: 21 March 2017
Dr Nic Timpson has recently been appointed to the post of ALSPAC Principal Investigator. He brings a distinguished academic pedigree and has made a long-term commitment to leading ALSPAC to ongoing success.
Nic joins ALSPAC just as the renowned 26-year-old study welcomed its 3,000th visitor (Alex, pictured centre), to Focus@24+, the latest ALSPAC clinical assessment. During his visit Alex was weighed, measured, gave blood and had his heart, liver, bones and whole body scanned, the latter by a state-of-the art 3D body scanner.
All the information collected at Focus@24+ is added to the enormous of data gathered since 1991, which has resulted in the publication of over 1,500 papers and shaped health policy in the UK and abroad.
Alex, a film-maker and a PhD student at the University, said: "It's great to be part of a project that has such a positive impact on the health of others. And it's just really nice to be part of a special group of people who've been doing their bit for science from birth onwards."
Now that the original 'Children of the 90s' are young adults, many are starting or have already started families of their own. There are now over 600 'Children of the Children of the 90s' (COCO90s), whose lives are being studied in detail, just like their parents and grandparents before them.
Zoe from Weston super Mare, whose baby was the 500th baby to join COCO90s, said: "For me it is that buzz of excitement of being a part of the studies. Taking the time to contribute even just the smallest thing can make a big difference to someone else's life. It feels amazing – like an achievement – to give what I can and for my children to have the opportunity to take part too is excellent!"