View all news
Dr Claire Haworth wins Spearman Medal for outstanding research in psychology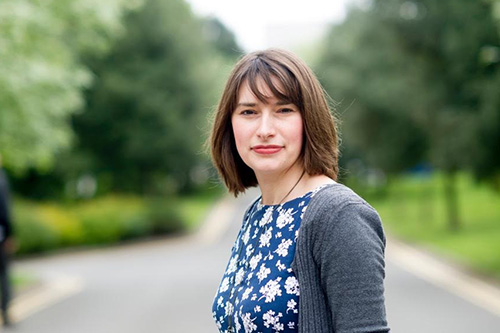 22 March 2017
Dr Claire Haworth, Reader in Behavioural Genetics and co-director of the Dynamic Genetics Lab, has been awarded the 2017 Spearman Medal from the British Psychological Society.
The Spearman Medal, inaugurated in 1965, is awarded annually for outstanding published work in psychology representing a significant body of research. This year there are two winners of the medal; Dr Haworth, and Dr Rachael Jack of the University of Glasgow.
Dr Haworth, who joined the University of Bristol in 2015, was awarded the medal in recognition of her work on the dynamic nature of genetic and environmental influences on human behaviour.
Dr Haworth said: "I am absolutely delighted to have been awarded the BPS Spearman Medal and honoured to be listed amongst such inspirational previous winners.
"I am extremely grateful to my colleagues and mentors for their support during my career, and to the BPS for recognising the importance of our work on the dynamic nature of genetic and environmental influence."
Professor Chris Jarrold, Head of the School of Experimental Psychology, who nominated Claire for this award, said: "Claire's publication record is remarkable, and what is even more striking is that the work Claire has published covers a range of psychological traits, and contains significant methodological and theoretical contributions to the field.
"The Spearman Medal is an outstandingly prestigious award in our discipline, and the list of previous winners is a 'who's who' of the most exceptional academic psychologists in the UK. We are delighted that Claire's excellence has been recognised in this way."
Professor George Davey Smith, Director of the MRC Integrative Epidemiology Unit at the University of Bristol said: "This is a fantastic achievement, and we are enormously proud of Claire. This award highlights the interdisciplinary work Claire is doing here at the Integrative Epidemiology Unit to explore the complex relationships between nature and nurture."
Dr Haworth's current work focuses on genetic and environmental influences on mental health and psychological wellbeing during adolescence and young adulthood. She will deliver an award lecture on her research at the 2018 British Psychological Society Conference.