View all news
Bristol academic elected Fellow of the British Academy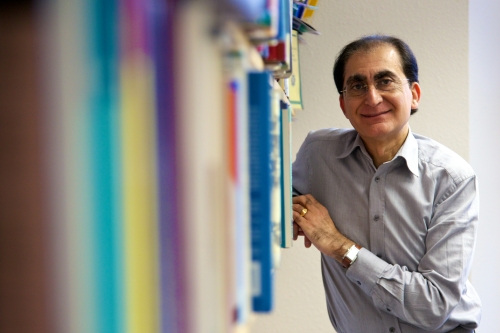 21 July 2017
Professor Tariq Modood, Professor of Sociology, Politics and Public Policy and founding Director of the University Research Centre for the Study of Ethnicity and Citizenship, has achieved the rare distinction of being elected Fellow of the British Academy, the national academy for the humanities and social sciences.
This year, the British Academy elected 42 highly distinguished UK academics from 23 universities as Fellows, in recognition of their outstanding research.
The Academy announced today [21 July 2017] the new Fellows whose research areas span the full range of subject areas across the humanities and social sciences. This year's new Fellows are experts in subjects ranging from feminist theory to the economic development of Africa; medieval history to Indian philosophy and face perception.
Professor Modood's research work in the last 25 years has covered theory and politics of racism, racial equality, multiculturalism and secularism, with especial reference to British Asian Muslims; ethnic identities, national identities and the 'second generation'; ethnic disadvantage and progress in employment and education; comparisons within and between Western Europe and North America; the politics of being Muslim in the West. Today his work is focused on the political theory and sociology of multiculturalism, interculturalism and secularism.
Professor Modood said: "I am terribly honoured and absolutely delighted and very aware that a career like mine is dependent on institutional support, colleagues, collaborators and - in my case, my Muslim community - and I have been very fortunate in all these."