View all news
Bristol shines in new survey of international student satisfaction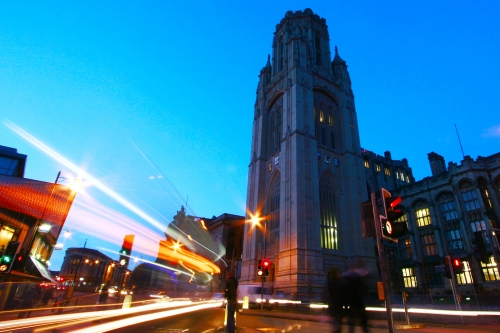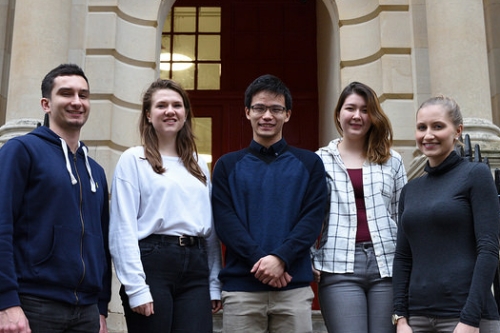 Press release issued: 11 July 2017
The University of Bristol has high scores for satisfaction in key areas of the international student experience, according to the world's largest survey of international students.
Over 1,400 international students at the University of Bristol took part in the International Student Barometer (ISB)* survey.
The survey found a high level of satisfaction among the University of Bristol's international students in the following key areas:
96.9 per cent were satisfied or very satisfied with the subject area expertise of lecturers and supervisors
96.4 per cent were satisfied or very satisfied that Bristol is a good place to be
93.9 per cent were satisfied or very satisfied with the eco-friendly attitude of the University
The University of Bristol was ranked first out of 30 institutions surveyed for giving its postgraduate students opportunities to teach, allowing them to gain valuable experience for which they are paid. It was also in the top ten for important measures including course content, expert lecturers and Bristol being a good place to be a student.
International students from all faculties were asked to comment on their experience at Bristol and provided the following responses:
"'Bristol is open, dynamic and with cutting-edge research. I would definitely recommend it to other students applying for undergraduate or postgraduate studies." (Faculty of Science)
"It has fulfilled every expectation I had before coming to study here. The environment is excellent, the staff amazing and it has been a great experience so far." (Faculty of Engineering)
Recent research from Universities UK International (UUKi), also based on ISB data, found international students are more likely to recommend the UK than other leading English-language study destinations.
The following key findings in the UUKi research were based on ISB data collected from over 137,000 respondents:
The UK ranks first compared to the USA, Canada, Australia, Germany and the Netherlands for recommendation from both undergraduate (UG) and postgraduate (PG) international students
International student satisfaction in the UK overall is higher than in any other of these countries, again among both UG and PG students
The UK ranks first among competitors for international students' overall satisfaction with support services and overall living experience
The University of Bristol's Pro-Vice Chancellor (International), Dr Erik Lithander, commented on the results:
"It is fantastic to see the University of Bristol achieve such high scores for international student satisfaction across a wide range of measures and at every level of study. These results show that whether you're an undergraduate living away from home for the first time or a postgraduate here to do research, you can be confident you will have a positive and enriching experience.
"These results acknowledge our performance in important areas of the international student experience including the quality of our course content, our expert lecturers and the pastoral care we provide through our personal tutors.
"In a period of great change for the UK, it is heartening to know international students have such a favourable attitude towards studying here. At Bristol we pride ourselves on being a global institution and we are steadfast in our commitment to offer a welcoming and world-class experience for our international students and scholars."
Further information
*About the International Student Barometer, Autumn 2016
1,408 University of Bristol international students were surveyed by i-Graduate in Sept-Dec 2016 on their satisfaction with arrival, learning, living and support; recommendation; application and choice of institution.