View all news
Knighthood for Bristol volcanologist in New Year Honours list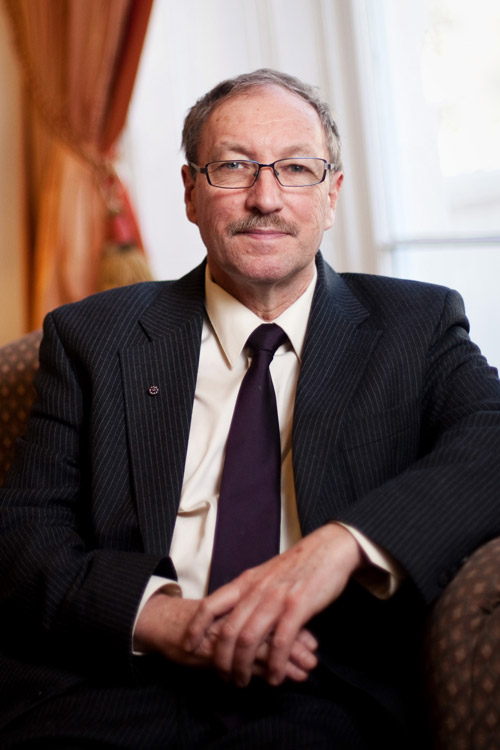 Press release issued: 30 December 2017
Professor Stephen Sparks FRS CBE from the University of Bristol has been awarded a knighthood in the Queen's New Year Honours list.
A leading authority on volcanology and risk associated with natural hazards, Sir Stephen is Professor of Geology in the University's School of Earth Sciences and a member of the Cabot Institute.
He has been recognised for his major contribution to the advancement of our understanding of the study of igneous rocks and volcanology, including monitoring of eruptions, mapping of volcanoes, nuclear waste management and the geology of natural resources.
Over the years his research around developing risk assessments for natural hazards has significantly improved the ability to foresee deadly eruptions and, as such, he has been awarded the highest possible awards in the fields of geological and earth sciences from the Geological Society of London, European Geosciences Union, Geological Society of America and American Geophysical Union.
He has served as President of the Geological Society of London and President of the International Association of Volcanology and Chemistry of the Earth's Interior.
In 2015 he was the recipient of the 2015 Vetlesen Prize (regarded as the equivalent of the Nobel Prize for Earth Sciences).
Sir Stephen said: "I am absolutely thrilled to receive the honour which recognises the importance of geology and environmental sciences for stewardship of the Earth and making sure of a sustainable future."
Professor Hugh Brady, Vice-Chancellor and President of the University of Bristol, added: "On behalf of the University I would like to extend huge congratulations to Stephen on this prestigious and well-deserved honour. This is a very proud day for Bristol.
"Stephen has dedicated his life to developing our understanding of volcanoes and his ground-breaking risk assessment work has undoubtedly saved countless lives and communities at risk of volcanic eruption."