View all news
Subjects receive high student satisfaction in the National Student Survey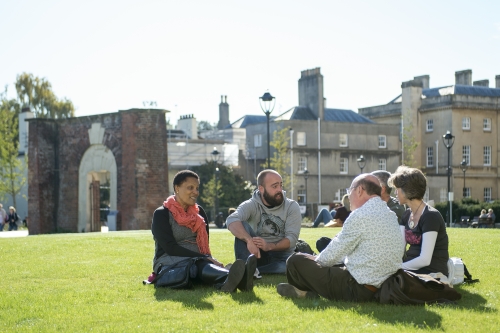 9 August 2017
The University of Bristol has achieved some significant successes in the 2017 National Student Survey (NSS), scoring highly in many subject areas.
The NSS is an annual national survey of final-year undergraduate students that runs across all publicly-funded higher education institutions across to UK.
The results show some excellent performances within individual schools and departments, including:
General Engineering (Engineering Design programmes at Bristol) achieved 100 per cent student satisfaction and is ranked 1st within the sector.
Pharmacology is ranked joint 1st in the country, with 100 per cent overall student satisfaction.
Aerospace Engineering is ranked 2nd out of all higher education institutions, with 90 per cent overall satisfaction.
Other subjects which received a student satisfaction score of over 90 per cent include Medicine, Biochemistry, Biology, Zoology and Civil Engineering.
Most notably, Medicine scored 95 per cent and ranked 7th for overall satisfaction; Zoology scored 96 per cent and ranked 8th for overall satisfaction; and Biochemistry scored 95 per cent and ranked 11th for overall satisfaction.
Professor Guy Orpen, Deputy Vice-Chancellor at the University of Bristol, said: "The NSS is an important mechanism for listening to student views and it informs our understanding of what we need to do to enhance the student experience. We are delighted to see such positive progress across many areas, reflecting the hard work and dedication of staff.
"While there is certainly room for improvement in certain subjects and areas of provision, new initiatives and plans are now in place to tackle the key issues identified. These include the introduction of the Bristol Futures curriculum, a new university library and additional investment in our student support and wellbeing services to ensure that we continue to see further improvements in student satisfaction in the years to come."
Further information
Due to an NSS boycott called by the National Union of Students (NUS), response rates were lower than usual this year and a number of universities did not meet the 50 per cent publication threshold as a result.
While the University of Bristol is therefore unable to publicise its overall student satisfaction ranking, 19 of its subjects did meet the threshold.
Further information for staff is available on the Academic Quality and Partnerships Office website.