View all news
Dr Christopher Sherwin, 1962-2017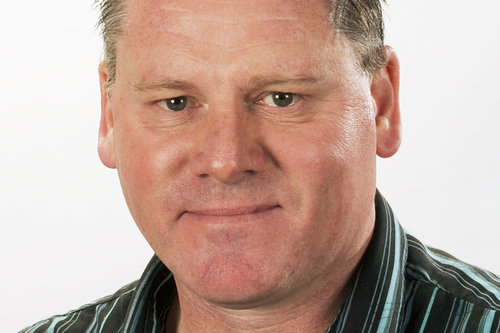 16 August 2017
Dr Christopher Sherwin, Senior Research Fellow at Bristol Veterinary School before his retirement in 2012, died on 18 July. His colleague Mike Mendl offers a tribute.
It is with the deepest sadness that we report the death of Dr Chris Sherwin. Chris was for many years a very active member of the applied ethology community, carrying out influential studies on the behaviour and welfare of laboratory mice and the effects of lighting on turkey welfare. As many will remember, he also contributed greatly to the two main academic societies in his field, serving as Member and then Secretary of the Association for the Study of Animal Behaviour's Ethical Committee, setting up and chairing the Animal Ethics Committee of the International Society for Applied Ethology (ISAE), lead-authoring the ISAE ethical guidelines [1], and lead-organising the 40th International Congress of the ISAE at Bristol in 2006.
Chris was born in Bradford, England, but spent his formative years in Australia, receiving his BSc (Hons) in Veterinary Biology from Murdoch University in Perth, and staying at Murdoch to study for his PhD on social and thermal influences on shading behaviour in sheep under the supervision of Ken Johnson. He then took a junior research fellowship at the University of New England, where his interest in animal welfare became evident with the publication of a short paper on the effects of electronic tags on ear damage and related behaviour in pigs.
In 1990 Chris moved back to England, joining Christine Nicol's research group at Bristol University Veterinary School, where he was to spend the rest of his academic career. Initially he worked on broiler chicken and layer hen welfare, and later he made significant inroads into our understanding of turkey welfare and behaviour, publishing 11 papers on this under-studied species between 1998 and 2001. He also carried out an important series of studies on laboratory mice that investigated theoretical issues underpinning preference testing and consumer demand methods, and also used these techniques to investigate motivation for space, nesting material and other resources.
Chris's highly productive research was rewarded with a prestigious Universities Federation for Animal Welfare Hume Fellowship in 2001 which he used to fund further work on laboratory mouse welfare, including innovative studies of the influence of standard housing on motivation for anxiolytics, and how factors such as cage colour and social context affect preference and motivation. His final experimental studies included work on free-ranging chickens and also zoo-housed elephants, allowing him to make the rare claim of having insight into the behaviour of both one of the smallest and the largest land mammals.
Alongside his wide-ranging and productive empirical work, Chris also made notable theoretical contributions including a paper on invertebrate suffering [2] which preceded current interests in insect emotion and consciousness by well over a decade, a highly cited review of voluntary wheel running by captive rodents [3], and an insightful article on the possibility that standard rodent housing may have detrimental effects on the quality of scientific research [4].
Throughout his career, Chris was a stalwart advocate for animals and their welfare, helping to develop ethical guidelines on animal use for academic societies, implementing ethical assessment processes for papers submitted to leading journals, and sitting on ethical committees at other universities.
He mentored young researchers, was a lively and fun companion at international conferences, and invested huge effort in organizing the 40thInternational Congress of the ISAE at Bristol in 2006. He continued to publish until 2013 and was very active on Wikipedia, creating nearly 50 articles and contributing to many more [5], and presenting the fields of animal welfare and behaviour with a clarity and authority that will without doubt inform and influence many interested students, school children, and members of the wider public. His many scientific papers and his wide-ranging contributions to the fields of animal behaviour and welfare, including his later Wikipedia articles, will be his continuing contribution and lasting legacy to our discipline and the wider scientific community.
[1] Sherwin, C.M., Christiansen, S.B., Duncan, I.J., Erhard, H., Lay, D., Mench, J., O'Connor, C., and Petherick, C. 2003. Guidelines for the ethical use of animals in applied animal behaviour research. Appl. Anim. Behav. Sci., 81: 291-305
[1] Sherwin, C.M. 2001. Can invertebrates suffer? Or, how robust is argument-by-analogy? Anim. Welf., 10 (supplement): 103-118
[1] Sherwin, C.M. 1998. Voluntary wheel-running: a review and novel interpretation. Anim. Behav. 56: 11-27
[1] Sherwin, C.M. 2004. The influences of standard laboratory cages on rodents and the validity of research data. Anim. Welf., 13 (supplement) S9-15
[1] Examples include: https://en.wikipedia.org/wiki/Animal_welfare;
https://en.wikipedia.org/wiki/Animal_welfare_science;