View all news
Giant leap for Bristol student starring in new TV show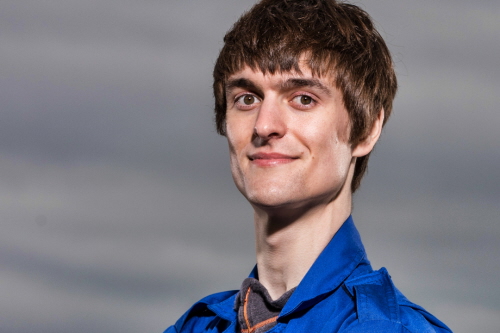 Press release issued: 16 August 2017
A Bristol PhD student has made the cut for a brand-new TV programme to find out who has what it takes to be an astronaut. The programme, called Astronauts Do You Have What It Takes? will air on BBC Two on Sunday [20th August] at 9pm.
The show received thousands of applicants from which only 12 exceptional candidates have been selected, among these is 23-year-old University of Bristol student, Tim Gregory.
Tim spent his early days dreaming of a career in space and in adulthood has channelled this passion into his PhD in Cosmochemistry at the University of Bristol. He also inspires the next generation by giving regular science talks at local Bristol schools.
Having chanced upon an advert for the show, Tim then went through the gruelling application process including multiple interviews, teamwork assessments and health and fitness checks. His 11 opposing astronauts include a military pilot, a surgeon, a dentist and a professional ballerina.
Tim said: "Taking part in the astronaut selection process with the BBC was a life-changing experience in so many ways. The tests were fun, scary, exciting and difficult all at the same time. I learned so much more about what's needed to be an astronaut and learned a lot of things about myself that I'll take with me through life."
The show follows the high-flyers over six intense weeks as they train at the world's leading space facilities. Their minds and bodies will be tested to the absolute limit, including being tasked with hovering a helicopter, beep tests, mental acuteness assessments, claustrophobia testing, taking their own blood and psychological scrutiny.
The winner will receive the ultimate reference from former Commander of the International Space Station, Chris Hadfield, who will help to launch their intergalactic career when the space agencies next take on recruits.