View all news
Tour of Britain rolls into Bristol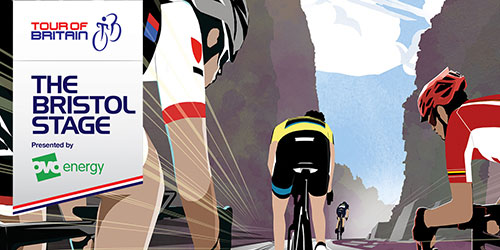 9 September 2016
The Tour of Britain's penultimate stage, co-sponsored by the University, takes place in Bristol this Saturday [10 September] – followed closely by Cycle to Work Day.
The Tour of Britain is a week-long event comprising eight stages and covering nearly 1,000 miles. The Bristol leg, organised by the Bristol Partnership for Sports and Active Recreation, will feature two different races: an Individual Time Trial in the morning (10am-12.30pm) and a six-lap Circuit Race in the afternoon (2.30-4.30pm).
For information about what you can expect to see on the day and timings for the race, go to the official Bristol Stage website.
Coming close on the heels of the Tour is Cycle to Work Day, a UK-wide event encouraging people to 'take to two wheels and cycle to work for at least one day'. For details of the University's cycling resources for staff and students, please see the Transport Plan's cycling page.