View all news
Funding announced for new South West clinical PhD programme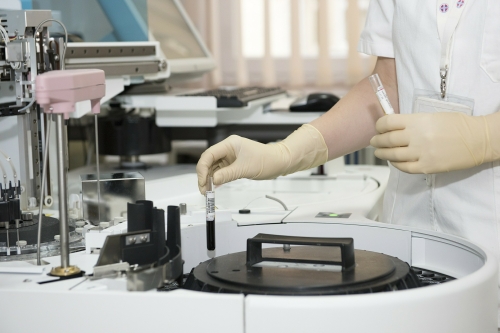 Press release issued: 8 September 2016
Budding medical, veterinary and dental researchers will soon benefit from increased and enhanced PhD training opportunities, through a new Clinical Academic Training Programme across the GW4 Alliance.
The Wellcome Trust has awarded funding for a new clinical PhD programme which will run between the GW4 member universities of Bristol, Exeter and Cardiff. It will offer trainees access to a broad range of training opportunities with world leading researchers in population health; epidemiology; cardiovascular health; neuroscience and mental health; molecular cell biology; cancer; infection; immunity and repair.
The Wellcome Trust-funded trainees will be embedded within a mentored integrated training programme. Known as GW4-CAT, the Bristol-led programme will support trainees for almost decade from pre-PhD through to research independence, providing them with the structure, guidance and excellent environment they need to develop into research leaders of the future.
Professor John Iredale is the Pro Vice-Chancellor for Health at the University of Bristol, and Director of GW4-CAT. He said: "By combining our strengths across GW4, we can offer an outstanding research environment for trainees to develop their research skills and realise their potential for innovation and translating their ideas into clinical benefit.
"GW4-CAT will bring medical, dental and veterinary PhD trainees from across Bristol, Cardiff and Exeter into a high-quality, run-through clinical academic training programme for the first time, and I'm really excited by the excellent training opportunities it will afford to develop research leaders of the future."
Professor Nick Talbot, Chair of the Board for the GW4 Alliance and Deputy Vice-Chancellor for Research and Knowledge Transfer at the University of Exeter, said: "Doctoral training is a very high priority for the GW4 Alliance. Clinical academic training is particularly important, as we know the benefits that highly skilled, clinically-qualified researchers bring to our wider research environment, and help our research to have the maximum societal impact. The GW4 Alliance has an excellent record for PhD training; we already run six PhD training programmes that span three or more of our member institutions, and we are extremely pleased to add GW4-CAT to our collaborative training provision."
The programme will train five cohorts of four students per year for the academic years 2017/18 to 2021/22, with a long-term aim of building an integrated GW4 Centre of Excellence for Clinical Academic Training in the South West. Applications will open later this autumn, and further information will be available on the University of Bristol's Doctoral College website in due course.
Further information
The GW4 Alliance combines the intellectual capacity and physical resources of the four leading research-intensive universities in the South West of England and Wales: Bath, Bristol, Cardiff and Exeter.
It builds leading cross-institutional research communities, whose cumulative impact is enhanced through collaboration, and develops strategic partnerships with industry, governments, the arts and civil society. All four universities are in the top one per cent of institutions in the world and have a combined turnover well in excess of £1 billion.
For more information, visit the GW4 website.
The Elizabeth Blackwell Institute for Health Research is building a dynamic community of researchers from our health and non-health related disciplines to find innovative solutions for some of the most pressing health challenges of the 21st century. The Institute will achieve this through encouraging new ways of working, and also through fostering collaborative approaches between scientists, industry, clinical practitioners and patients.