View all news
Bristol academic presents at symposium on advanced composite structures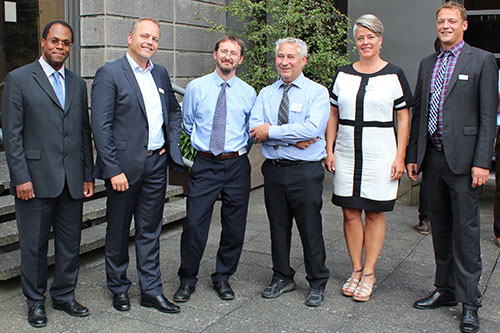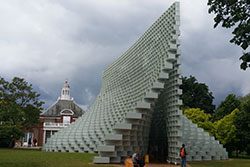 7 September 2016
Dr Wendel Sebastian, Reader in Structural Engineering, recently presented the keynote lecture at a symposium on civil engineering applications of advanced composite materials.
The industry-promoted event was held at the Royal Danish Embassy in London on 22 August. It brought together a 50-strong team of leading designers, manufacturers and academics to discuss the benefits and the future of advanced composite structures for the transport infrastructure sector.
Dr Sebastian's presentation focused on laboratory and field techniques to assess the long-term performance of these structures. He noted that the increasing accessibility of low-cost, high-performance sensors could lead to real-time performance assessment of advanced composite bridges in the medium to longer term. Other speakers came from Highways England and from consultancies at the leading edge in design of advanced composite bridges worldwide.
The symposium was followed by an evening presentation from architects at the 'Unzipped Wall' exhibition structure on the grounds of the Serpentine Pavilion at Hyde Park. This 26-metre-long, 14-metre-high structure was rapidly built from a Lego-like set of modular units made of advanced composite materials.