View all news
Prestigious scholarship awarded to chemistry student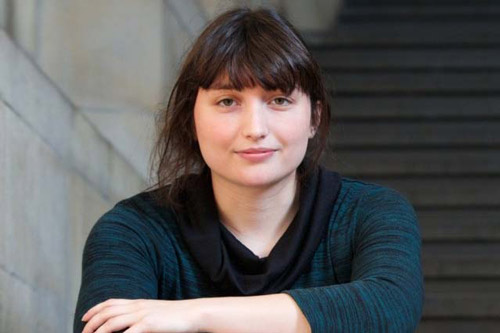 Press release issued: 13 September 2016
A third year PhD chemistry student from the University of Bristol has been awarded a prestigious scholarship worth £6,000 from the British Federation of Women Graduates.
Rebecca Ingle's research involves using experimental laser techniques and computational modelling to understand light-induced reactions in molecules.
The awards are for women who are in their third year of doctoral studies or part time equivalent and are given on the basis of evidence of academic excellence as shown on the application form, referee reports and, for those shortlisted, brief presentations of their research to a panel of academics.
The British Federation of Women Graduates has been giving awards to women doing postgraduate research for more than 100 years. It was previously known as the British Federation of University Women.
Rebecca said: "It is a fantastic opportunity to be awarded such a scholarship and I thoroughly enjoyed getting to present my research to a new audience as well.
"This will be immensely beneficial for my research and give me the opportunity to pursue further international collaborations."