View all news
Rev Dr Rowan Williams returns to Bristol for public lecture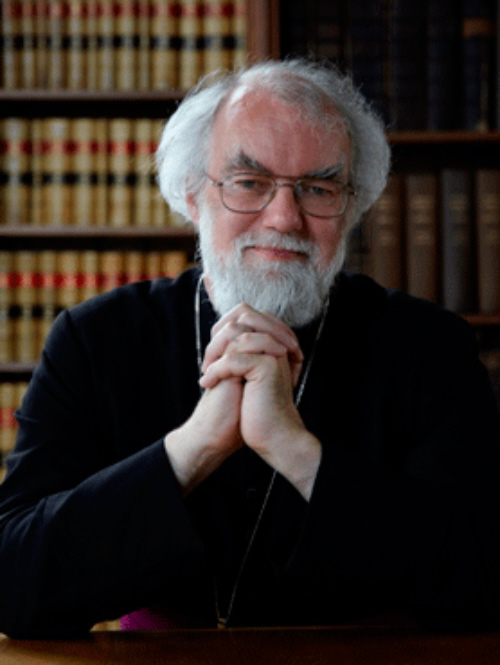 Press release issued: 8 March 2016
The former Archbishop of Canterbury, Rev Dr Rowan Williams, will return to Bristol on Monday [14 March] for a special lecture looking at theology and meditation.
Dr Williams, who has previously taught in the University of Bristol's Department of Religion and Theology, will address a sold-out audience in the Wills Memorial Building.
The event has been organised as part of celebrations marking the 50th anniversary of the department, which was founded in 1965 and studies the place and role of religion in the world.
Dr Williams, who is now Master of Magdalene College, Cambridge, has long written and spoken about Christian meditation. He has also more recently written about Buddhist meditation in the context of interfaith dialogue.
In this address, Dr Williams will speak mainly about Christian meditation. Professor Rupert Gethin, a scholar and practitioner of Buddhist meditation, will give a brief response to the talk.
He said: "The evening promises to open up intellectual and practical questions related to meditation and the study and practice of religion. We're grateful to Rowan for helping us mark the 50th anniversary of our department by bringing into the spotlight some of the important questions surrounding religion which we aim to address and discuss through our teaching and research."
When the Department of Religion and Theology was founded there were just three members of staff, focussing on biblical studies, Christian history and theology, philosophy and ethics.
The last 50 years has seen a number of distinguished scholars teach in the department, including Dr Williams who used to teach patristics in the late 1990s.
Over the years, the focus of the department has evolved to include the teaching of Indian religion and philosophy in the 1970s and has remained a distinctive feature of the programme today, with many staff working on Asian history and culture.
The department is known for the quality of its teaching, which spans the Judeo-Christian and Buddhist traditions and is balanced by a thorough understanding of Christianity, Chinese religions, Hinduism, Judaism and Islam.
Further information
Please note, this lecture is now sold-out but you're welcome to add your name to the waiting list.