View all news
University-based publisher Policy Press scoops prestigious award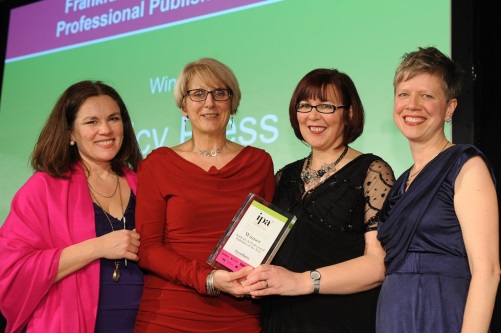 7 March 2016
Publisher Policy Press, based at the University of Bristol, has been named the Independent Publishers Guild's Academic and Professional Publisher of the Year 2016.
The award, now in its 10th year, is given annually to an independent academic press and is judged by a panel of publishing and bookselling experts. The judges said: "Policy Press had a standout year in 2015, publishing a range of important, influential and well-reviewed books ... it really punches above its weight."
Based in the Faculty of Social Sciences and Law, Policy Press publishes books and journals across a wide range of subjects including: social policy and social welfare, childhood studies and family policy, ageing, social work and social care, public policy, criminology and criminal justice, health, housing and urban policy.
Alison Shaw, who founded Policy Press in 1996, said: "We are thrilled to have been given this award in our 20th year of publishing, against stiff competition. It really is fantastic and a testament to the dedication of the whole team and to the great work of our authors and partners."
Alison and Assistant Director Julia Mortimer collected the award at a gala dinner, held at the Independent Publishers Guild's Annual Conference in Oxfordshire on Thursday March 3.