View all news
Students' 10 hour extreme sports day aims to raise £20,000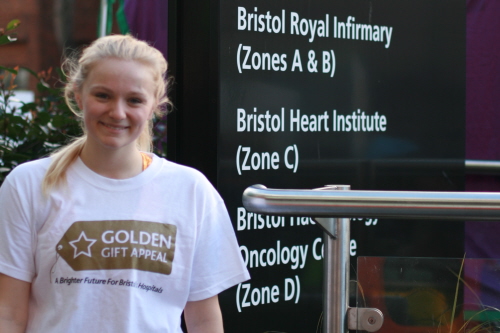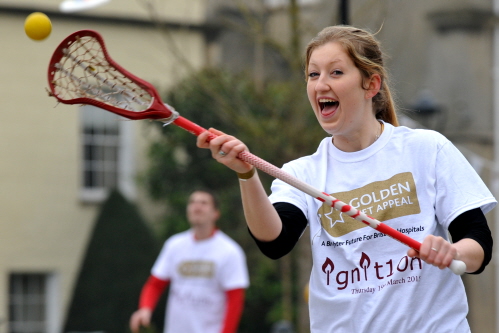 Press release issued: 3 March 2016
Over 800 University of Bristol students will take part in an 'extreme sports day' – undertaking some tough challenges over 10 hours – in a bid to raise money for charity tomorrow [4 March].
Participants will be pushing themselves to the limits as they aim to build on the £40,000 raised by Ignit10n events over the last two years for Above and Beyond – the charity which raises money for Bristol's city centre hospitals.
This year will see 800 students in 26 teams take part in intense sporting and physical fitness challenges between 8.30am and 6.30pm.
Organiser Annabel Monzani, who's studying Geography, said: "We're aiming to build on the huge success Ignit10n has had in the past two years, aiming to bring our Ignit10n total to over £60,000. It's a fantastic opportunity for us to make an impact and help Bristol's hospitals during our time living and studying in the city."
Ignit10n was the brainchild of Bristol students and organisers Sophia Sullivan and Milly Belcher, who wanted to unite all of Bristol's sports teams as a force with the potential to raise a lot of money for a local charity.
Last year's event saw the American Football team lifting over one million kilogrammes, the Athletics and Cross Country Clubs running the equivalent distance to the International Space Station, and the Lacrosse club cycling the equivalent distance of London to Rome.
This year's challenges are shaping up to be even more exciting, with the American Football team aiming to pass the equivalent width of America, and Lacrosse aiming to spin the equivalent distance of Bristol to Canada.
Sports teams taking part range from hockey, cricket, football and netball, to lacrosse, snow sports, kickboxing, trampolining, ultimate Frisbee, boxing squash and volleyball.
All funds raised will go towards Above and Beyond's Golden Gift Appeal which aims to transform the Bristol Haematology and Oncology Centre (BHOC) and the Bristol Royal Infirmary.
You can show your support online by sponsoring a student as they take on their incredible 10 hour challenges. Or come along to the Bristol University sports centre on Tyndall Road and the grounds of the Life Sciences building on 4 March to cheer on the teams.