View all news
University winners at Bristol Health and Care Awards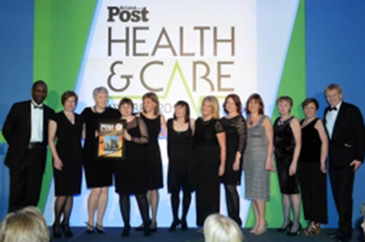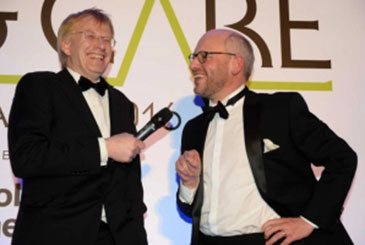 23 March 2016
University staff won two accolades at the Bristol Post Health and Care Awards, hosted by Private Eye's medical columnist Dr Phil Hammond earlier this month.
Bristol University Students' Health Service won GP Practice of the Year, with Dr Emma Webb gaining recognition as a fantastic GP because of her calm, caring and professional attitude. During her 16 years working at the surgery, she has helped thousands of students through a number of health issues.
Dr Webb, said: 'It's fantastic for the whole team to win. And being nominated by the students is great. It's really nice to know they appreciate what we do.'
Dr Dominque Thompson, Director of the Students' Health Service, was also a finalist in the Health Professional of the Year category.
Dr Alan Whone, Consultant Senior Lecturer in Clinical Sciences and a neurologist based in the Bristol Brain Centre at Southmead Hospital, won Outstanding Achievement Award. He was honoured for his involvement in pioneering research into a potential treatment for Parkinson's Disease.
De Whone said: 'The people with Parkinson's who are taking part in the research really deserve this award. They are taking the risk and it's their commitment that makes the work possible.
'We also have a team of 50 to 60 professionals who collaborate on the research and are 100 per cent dedicated. It is very much a shared award with people who are trying to change the perception that it is acceptable to watch those with Parkinson's slowly decline.'
The inaugural 2016 Bristol Post Health and Care Awards celebrated the people and places that keep Bristol healthy. The University of Bristol sponsored the Volunteer of the Year Award, which was won by Derek Dominey for supporting people with dementia in Bristol and South Gloucestershire.