View all news
New research unveils why UK population is reluctant to switch current accounts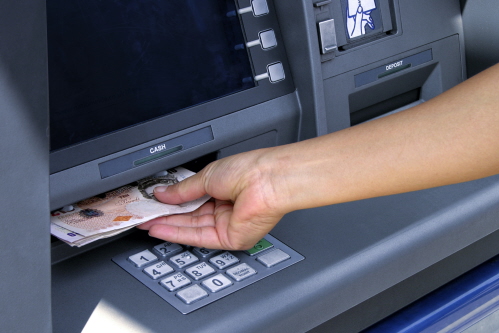 1 March 2016
The government drive to encourage switching is being hampered by British attitudes to swapping providers, according to new research from Bacs Payment Schemes Limited (Bacs), the company that owns and manages the UK's Current Account Switch Service, and the University of Bristol.
While the government wants UK consumers to vote with their feet in energy, communications, and banking markets, with a set of 'Switching Principles' proposed last year, in-depth research shows that trust and loyalty have a big part to play in customers choosing to stick with the status quo.
Bacs partnered with the University of Bristol to look closely at the motivators for and barriers to switching; this followed reports from energy body Ofgem that more than three quarters of households have not changed their energy provider, and the Current Account Switch Service's own figures that showed only three per cent of current account holders have moved between banks in the past two years.
Anne Pieckielon, Bacs' Director of Product and Strategy, said: "As owners of the Current Account Switch Service, it's important that we understand more about what the triggers are for people to move providers, and what prevents them from doing so. This research will be used to inform the way that we take the service forward, making sure that it works for everyone. Even more than that, though, we believe the results will be of interest and use to sectors other than our own, and that, through this project, we can make our own small contribution to encouraging a truly mobile marketplace in the UK."
The first of three papers: 'Consumer Engagement in the Current Account Market: Why people don't switch current accounts' is published today [Tuesday 1 March].
Headline findings include:
Inertia: There is a high level of consumer inertia in the market, possibly due to the lack of product differentiation and a lack of 'trigger points' such as a contract end date that in other industries may act as a motivation for consumers to reconsider their providers.
Complexity: There is a high complexity in current account products due to their associated add-on services and products, such as insurance and loan facilities, which makes it difficult for consumers to compare different products from different providers. Consequently it is difficult for consumers to see the potential advantages of switching.
Engagement: Consumers who are likely to benefit the most from switching are usually those less engaged in the current account market, for a variety of commercial, educational and societal reasons.
The first paper also covers how to reliably predict and forecast switching volumes. The two subsequent reports will focus on the external 'shocks' influencing decisions to switch as well as the drivers behind considering a move, and the reasons consumers become disengaged along with steps that can break this "inertia loop" so they can make switching decisions that are right for them.
The research project has also generated a new approach, called "nudge-plus", which takes the concept of "nudging" – providing gentle encouragement for people to change their behaviour – with an in-depth understanding of the learning journey people embark on when it comes to making a change.
Professor Ruth Crick, Reader in Learning Analytics and Engineering Leadership in the Systems Centre at the University of Bristol, said: "It's a real pleasure to work with a forward-thinking company like Bacs. This research project has enabled us to integrate our work on learning journeys to identify what motivates people to make decisions; what we are calling our "nudge-plus" approach will be of critical importance in competitive markets in the future. We're looking forward to continuing and enhancing our relationship with Bacs to continue developing our understanding of consumer behaviour, and how this can be influenced."
Paper
'Consumer Engagement in the Current Account Market: Why people don't switch current accounts' a Bacs Research Paper in partnership with Ruth Crick and Colin Taylor from the University of Bristol.
Subsequent papers will be published in the coming months.
Further information
About Bacs
Bacs has been maintaining the integrity of payment related services since 1968, with responsibility for the schemes behind the clearing and settlement of UK automated payment methods, Direct Debit and Bacs Direct Credit, as well as the provision of managed services for third parties, such as the Cash ISA Transfer Service, and the development, management and subsequent ownership of the Current Account Switch Service.
More than 110 billion transactions have been debited or credited to British bank accounts via Bacs since its inception; in 2015, 6 billion UK payments were made this way, while a new record was also set in July 2015 with the number of transactions processed by Bacs in a single day exceeding 100 million for the first time (103 million payments).
A not-for-profit entity which has maintained carbon neutral status since 2012, Bacs is a membership company limited by Guarantee.
About the Current Account Switch Service
Key features of the Current Account Switch Service include:
The service is free to use.
The switch will be completed in seven working days – a substantial improvement on the previous process that could take between 18 and 30 working days.
The customer can choose and agree the switch date with their new current account provider.
All payments going out (e.g. Direct Debits) and those coming in (e.g. salary) will be moved from the old account to the new account.
For 36 months after a switch, payments accidentally made to or requested from the old account will be automatically redirected to the new account.
The Current Account Switch Guarantee means that the customer will receive a refund of interest and charges on their old and new current accounts if anything goes wrong with the switch.
As of 1 April 2015, the eligibility criteria for businesses, charities and trusts was extended. SMEs with a turnover of up to £6.5 million, small charities with an annual income of less than £6.5 million, and small trusts with a net asset value of less than £6.5 million can switch their current account provider using the Current Account Switch Service. The service was previously available for small businesses with a turnover of 2 million euros (or sterling equivalent); and this extension increases the reach of the service to 99 per cent of the UK's SME market.
Bacs is responsible for all aspects of the service including working on the recommendations in the Financial Conduct Authority's 'Making Current Account Switching Easier' report, and the findings from the CMA's market investigation into retail banking.