View all news
Unique theatre project breaks down barriers for Lawrence Hill pupils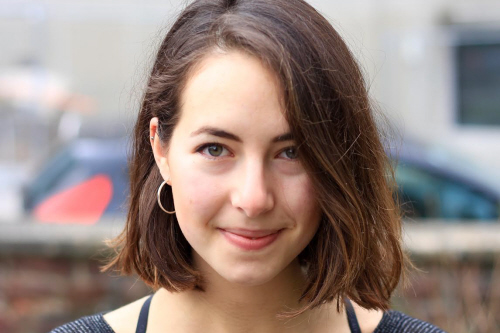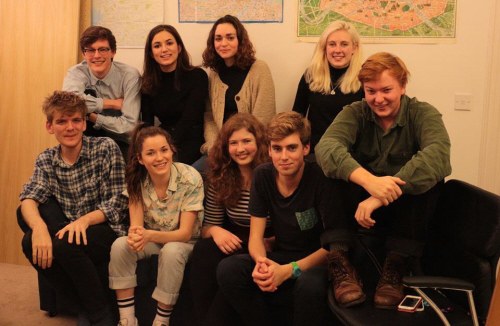 Press release issued: 16 March 2016
Budding actors from the University of Bristol will be sharing the stage with school pupils from Lawrence Hill as a unique theatre project reaches its climax at the Tobacco Factory Theatre.
Ten pupils, aged 11 and 12 from the City Academy, will perform for the first time on Sunday [20 March] as part of Bristol New Voices – a theatre company created by drama students at the University to give inner city children access to the performing arts.
The series of short plays, written by playwright and Bristol Old Vic associate artist Adam Peck, will be the culmination of free weekly workshops designed to develop performance skills, imagination, teamwork, creativity and self-confidence.
Daisy Jacobs, a final year Drama and French student at the University of Bristol, came up with the idea after realising that some children in the city rarely have the opportunity to go to the theatre and experience the enjoyment of live performances.
She also wanted to create a way for students to give something back to the community – an ambition which has been realised thanks to funding from the University's Alumni Foundation and additional money generated through a crowdfunding campaign.
The money's enabled Daisy to book the venue at the Tobacco Factory and offer the eight week after-school drama programme to Year 7 and 8 pupils from the City Academy free of charge.
Daisy said: "I've come to realise over the past six weeks just how important this project is for everyone involved. Each week we invite 10 young people to spend an hour with a group of 19 to 23-year-olds and there's an incredible mutual respect. The room is always buzzing with a very special energy and there is a sense that everyone in the group contributes to that in his or her own way."
Over 20 students have been involved with Bristol New Voices, including 10 drama mentors who lead the workshops, plus additional people volunteering their time to help with stage management, costumes, props, lighting and sound.
The final performance at the Tobacco Factory, which begins at 1.30pm on Sunday [20 March] in the main theatre at the Tobacco Factory, is free and open to everyone. Further details are available on the Bristol New Voices website, its Facebook page and Twitter account.