View all news
University Boat Race takes over Bristol Harbourside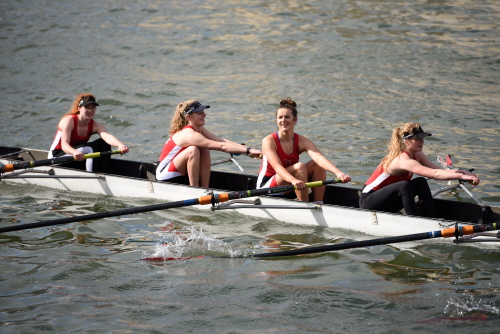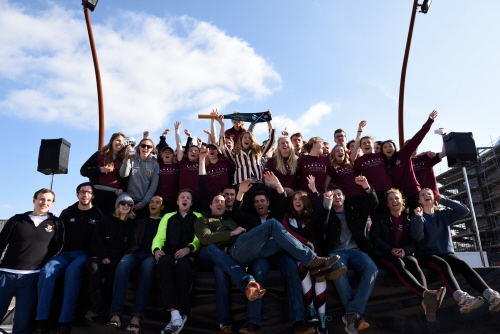 Press release issued: 10 March 2016
Bristol's floating harbour will once again play host to the Annual Varsity Boat Race on Saturday [12 March], in a day of fierce competition which pits the University of Bristol against the University of the West of England (UWE).
The boat race is the oldest and most prestigious event in the Varsity Series, which sees the two universities go head to head in a number of sports events throughout March each year.
The 1,300m sprint is a thrilling showcase of side-by-side boat racing, from the Cottage Inn to the Arnolfini, attracting hundreds of spectators to cheer on the competitors.
With a variety of races throughout the day, the University of Bristol Boat Club will be looking to retain the Varsity Challenge Cup and Blade.
The Boat Race presentation will be made by the Deputy Lord Mayor, Councillor Alastair Watson, and the Vice-Chancellors from the two universities outside the Olive Shed restaurant.
Steph Harris, Bristol SU's Sport and Student Development Officer, said: "The boat race is one of the flagship events in the Varsity series. It takes place in the heart of the city. It's great to see the local community turn out in force to cheer the teams on, and there's always an amazing atmosphere. I was Boat Club Captain for two years and had the privilege of racing in the event three times so it also has a special place in my heart."
Varsity sees over 1,500 students and 90 teams from the University of Bristol and the University of the West of England (UWE) go head to head in over 35 sports and activities.
In the last five years the event has raised more than £50,000 for local charities and each Students' Union. This year's chosen charity, for the second year running, is 1625 Independent people (1625ip).
The event is free and all Bristol residents and visitors are invited to watch the action unfold.
Racing gets underway at 11am and the winning team is presented with the Blade at 2pm.