View all news
Bristol engineering graduate named Best in Britain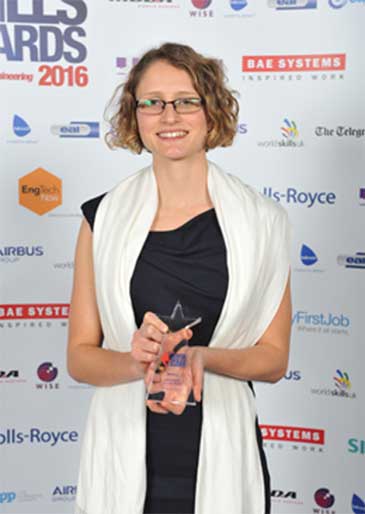 2 March 2016
Aircraft engineer and Bristol graduate Emma England is flying the flag for women after being named the Best of British Engineering at the Semta Skills Awards last month.
The 26-year-old beat off strong competition to be presented with her award by BBC journalist, presenter and engineering advocate Steph McGovern. Semta's chairman Allan Cook praised her breadth of experience and the encouragement she is giving young people to consider a career in engineering.
England gained an MEng degree in Aeronautical Engineering at the University of Bristol and is currently a Loads and Aeroelastics engineer at aerospace and defence giant Airbus Operations Ltd in Filton, Bristol. 'I feel incredibly proud,' said England. 'I really hope this helps women consider a career in engineering.'
Read the full story and watch an interview with England after receiving the award.