View all news
Student satisfaction at the University of Bristol continues to improve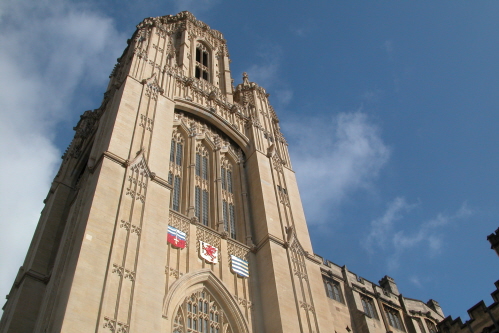 10 August 2016
In the latest National Student Survey (NSS) the University achieved 86 per cent overall satisfaction, up two per cent from last year.
The NSS is an annual national survey of final-year undergraduate students that runs across all publicly funded higher education institutions in England, Wales and Northern Ireland.
Twenty-three subjects gained overall satisfaction levels that were at or above the 2016 sector average, the latest survey shows.
University of Bristol students are particularly positive about the teaching on their course, with 92 per cent stating that their course is intellectually stimulating.
Students are 100 per cent satisfied with their degree programme in Management, Engineering Design, Zoology, and Pharmacology.
The survey reveals continued high performance in many areas including Aerospace and Mechanical Engineering, German, Social Policy and Social Work, and significant improvements on last year in Sociology, Music and History.
Bristol SU also achieved a rise of 14 per cent in student satisfaction, making it one of the fastest improving Students' Unions in the country.
Professor Judith Squires, Pro Vice-Chancellor for Education, said: "We are delighted with the improvement in the institutional overall satisfaction rate, which reflects our commitment to providing a top-class learning experience.
"A keystone of the University's new strategy is a renewed focus on education and the student experience and it is our ambition to be globally renowned both for the excellence and breadth of our research and for the quality of our teaching and learning environment.
"There is still much do to: the introduction of the Bristol Futures curriculum and investment in a new University library will ensure that we continue to see further improvements in student satisfaction in the years to come."