View all news
Researchers awarded £38K donation by Nokia for wearable object interaction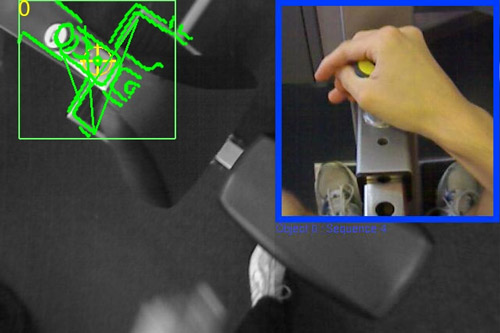 Press release issued: 12 August 2016
As part of its annual university donations, Nokia Technologies has selected Dr Dima Damen, from the University of Bristol, as one of 20 worldwide researchers to be awarded a research donation.
Dr Damen, from the Department of Computer Science, received a charitable donation of €50,000 (around £38,000) to expand and advance her research activity on egocentric vision for object interactions.
Under the title 'You-Do, I-Learn', Dr Damen, along with Professor Walterio Mayol-Cuevas and researchers in their group, has been working towards a fully automatic solution to providing guidance on how objects around us can be used.
Using a glass-mounted camera, their approach automatically discovers what objects the wearer has interacted with, and how these have been used. Their algorithms analyse the different ways of interacting with the same object, and can propose guidance to a novice user.
Dr Krishna Dubba, principal researcher at the Advanced Research Lab, Nokia Technologies, Cambridge, said: "This charitable donation aims to support academic research in areas of interest to Nokia. We believe the work of Dr Damen and the group in Bristol is particularly interesting, as it combines digital media and wearables to improve user's interaction with the world. We look forward for hearing more about the progress in this area and possible future collaborations."
Dr Damen said: "I sincerely thank Nokia Technologies for their trust and generous donation. It is encouraging to know that our research direction is of interest to a leading research lab like the Advanced Research Lab. This research has direct applications, from large scale maintenance to at-home how-to guidance. Currently, we have more than 10 researchers working on various aspects of egocentric vision for object interactions, making this one of the leading research activities in the group."
This October, Dr Damen and Professor Mayol-Cuevas, along with academics from Italy and Germany, are organising a workshop on Egocentric Perception, Interaction and Computing (EPIC 2016) alongside the European Conference on Computer Vision in Amsterdam.