View all news
Dance artist is Feel It! Festival's first performer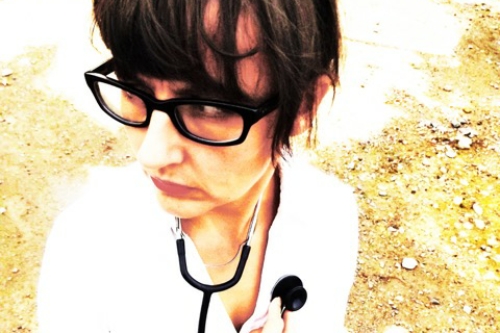 26 August 2016
The first open commission for the Elizabeth Blackwell Institute's Feel It! Festival has been announced as a performance by dance artist Viv Gordon.
She was chosen by the judging panel after a competitive selection process and and a large number of applications.
Viv Gordon is a performance artist who has lived experience of mental ill health. She won the Judges' Individual prize at the Arts and Health South West Awards 2015 for her contribution to the field.
Ruth Kapadia, Diversity Manager Arts Council England, described Viv's most recent work, I am Joan, as: "A beautifully paced piece. At once both touchingly personal and universal in its themes. I am still haunted by it."
Viv's piece for the festival is called Pre Scribed (a life written for me). It will explore University of Bristol research about understanding the barriers for help-seeking, and improving access to support for the thousands of GPs living with mental illness. The Improving Access to Support research project is led by University of Bristol researchers Ruth Riley and Johanna Spiers.
Pre Scribed (a life written for me) will be performed on the opening night of the festival on 17 November, and in a matinee performance on 20November. The performance takes place alongside a panel discussion and the second commissioned piece.
For more information about Viv please visit her website. The trailer for I am Joan can be found on Vimeo.
Further information
Feel It! Festival
From 17 to 19 of November 2016, the Elizabeth Blackwell Institute for Health Research and the Life of Breath project will bring together researchers, artists and members of the public to debate and explore University of Bristol research on the experience of being human; with a focus on pain and breathlessness.
The weekend-long Feel It Festival will see pain, in all its forms, explored through performing arts, debated in talks and panels and discussed in creative workshops where participants and members of the audience will have the chance to probe, question and feed into the University of Bristol research being carried out into human pain and breathlessness. This diverse programme will be complimented by an interactive exhibition which will be in situ at the venue throughout the festival.
The festival will take place in Circomedia's St Paul's Church, just off Portland Square.